FMU Admissions Counselors are available for virtual or in-person one-on-one meetings with prospective students and their families Monday through Friday during normal business hours. We're here to help, no matter the circumstance!
Connect with Us In-Person or Virtually
Admissions Counselors are available for one-on-one meetings with prospective students and their families Monday through Friday during normal business hours. FMU is offering both in-person and virtual meetings through the fall.  Complete the reservation form below to schedule a meeting, or call us at 1-843-661-1231; toll free at 1-800-368-7551. Online meeting reservations should be submitted at least one business day before your desired date to help us schedule the best counselor for your particular needs. For virtual meetings, an online meeting link from Zoom will be emailed to you prior to your scheduled meeting.
Note: for in-person meetings be aware of FMU's policies requiring face coverings on campus. We'll also practice good social distancing during our meeting. We look forward to meeting you soon!
Reserve a Meeting with an Admissions Counselor
Brandon Funk
Title:
Graduate Admissions, Assistant Men's Basketball Coach
Contact: bfunk@fmarion.edu, 843-661-4636
Hometown: Wallingford, CT
Educational Background: M.A. Coaching & Athletic Administration – Concordia University Irvine (CA)
B.S. Sports Management/Business Administration
/
Athletic Coaching – Georgia Southern University 
Quote: "Attack everyday like it's the last day
y
ou're going to be broke!"
Advice: Be sure to always ask questions and try to complete tasks as early as possible. 
Favorite thing: How helpful and welcoming everyone is here at FMU! 
Favorite Spot: The benc
h
es in be
t
ween LSF and the Library. Great place to relax and take a deep breath. 
Parker Stephenson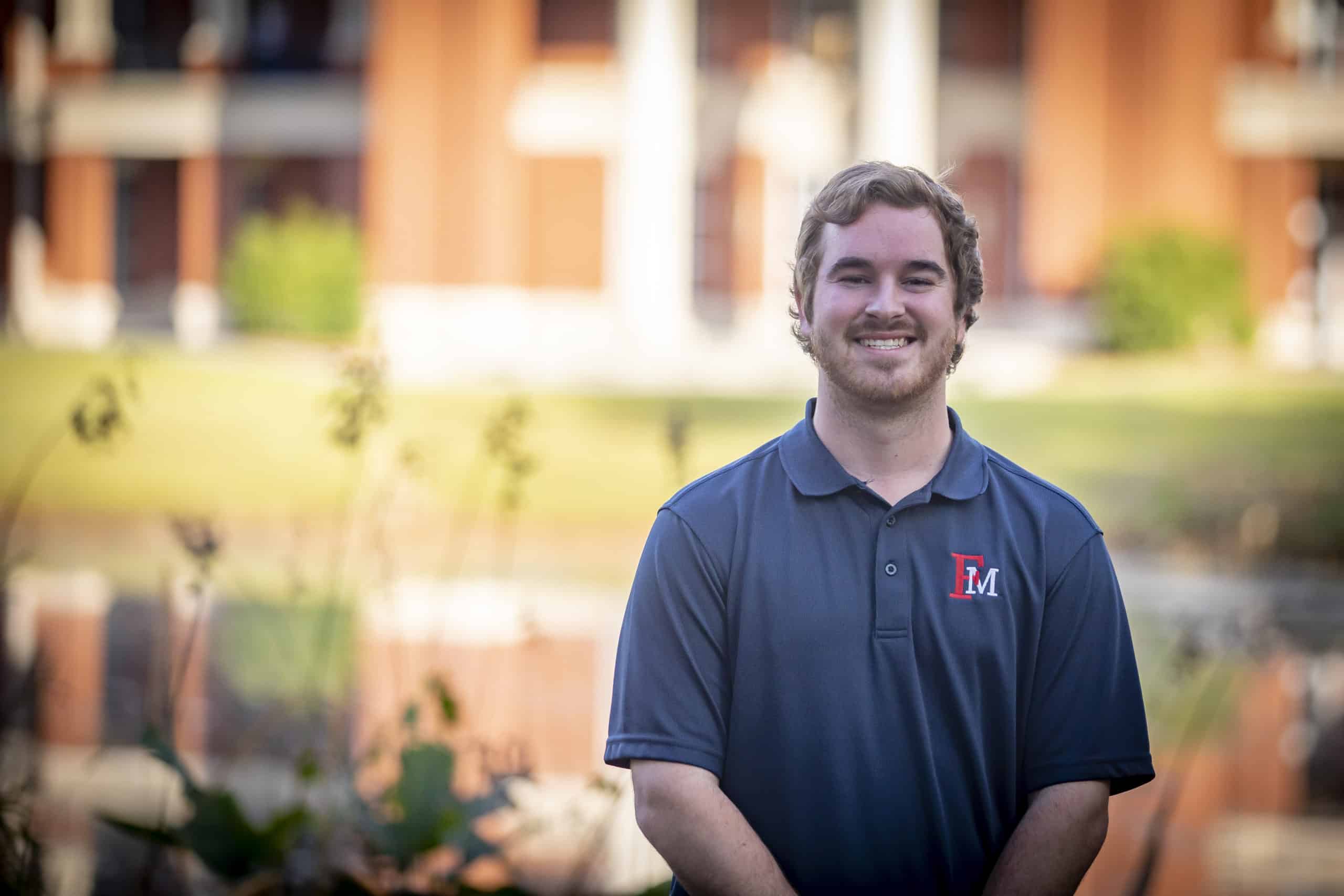 Title: Admissions Counselor
Contact: parker.stephenson@fmarion.edu, 843-661-1236
Territory: Horry, Georgetown, Berkeley, Dorchester, Charleston, Colleton, Beaufort, Hampton, & Jasper
Hometown: Florence, SC
Educational Background: B.S. in Business Administration from Coastal Carolina University.
Quote: "Motivation is a fire from within. If someone else tries to light that fire under you, chances are it will burn very briefly." – Stephen R. Covey
Advice: Whichever school you choose to attend, get involved as much as possible. Join clubs or organizations, be proud to be a student on that campus, you'll find that your college experience will be a lot more fun that way.
Favorite thing: There two things I love about FMU. One being the natural beauty of the campus. It's filled with lakes, tree-lined paths, and a place of unmatched serenity. Also the community at FMU. With FMU being a smaller school you're able to build better relationships with your classmates and professors. It gives you that extra help with homework, quizzes, and test and overall have a better time while in college.

Favorite Spot:
My favorite spot on campus is the Athletic Complex. I enjoy watching
sports and
it
'
s
a great
place
to
cheer
on
the
Patriots.
Richard Cue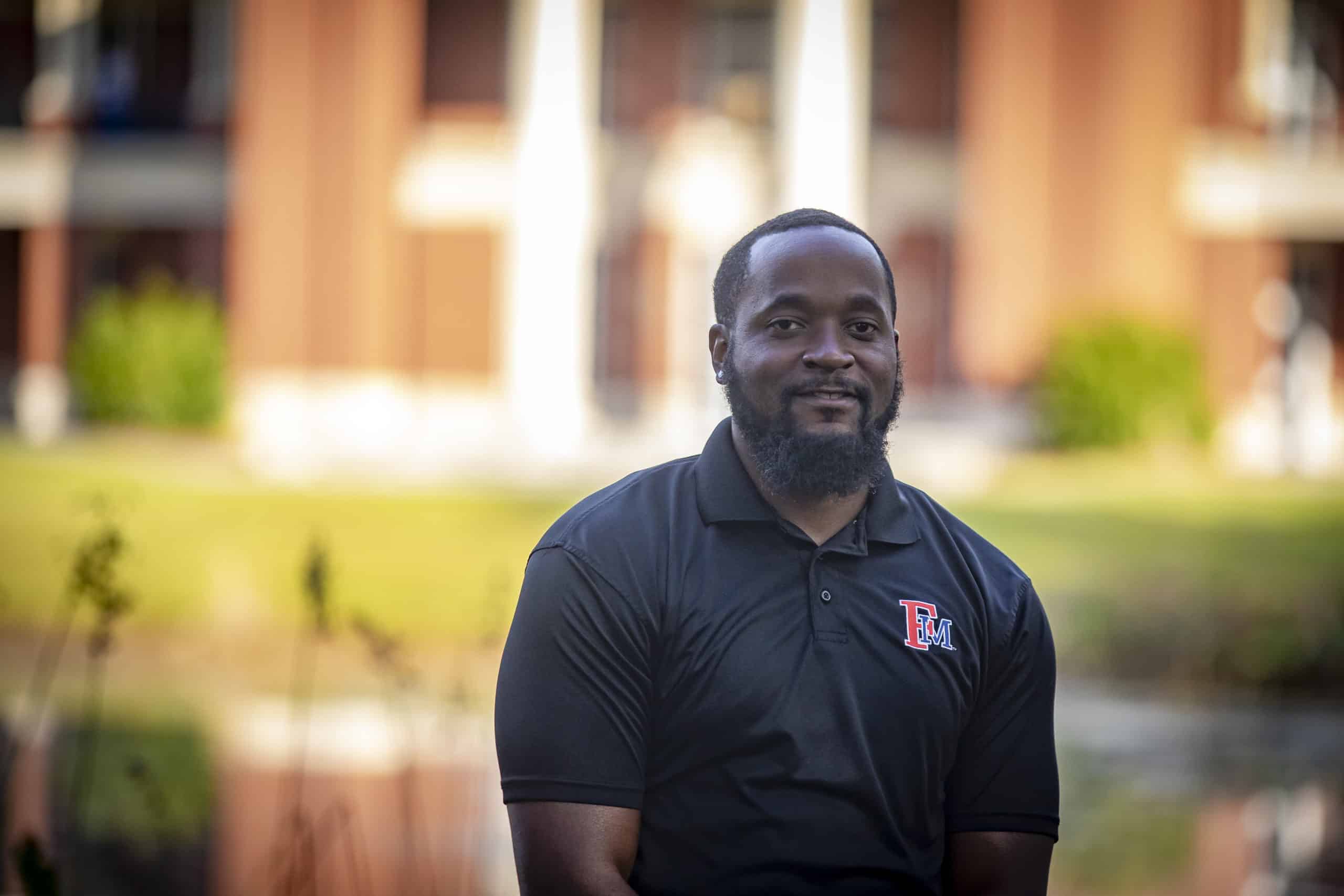 Title: Admissions Counselor
Contact: Richard.cue@fmarion.edu, 843-661-1234
Territory: Freshmen students – Aiken, Allendale, Bamberg, Barnwell, Calhoun, Lexington, Orangeburg, Richland
Hometown: Florence, SC
Educational Background: B.S. in Physical Education; Certified Global Career Development Facilitator, GCDF
Advice: My advice would be to get to know your freshman class and try to network with different students.
Favorite thing: I love how culturally diverse the campus is and how beautiful the scenery on campus is. I really enjoy the nature of FMU and how peaceful the environment is.

Favorite Spot: The University Center.
Tori Lawhon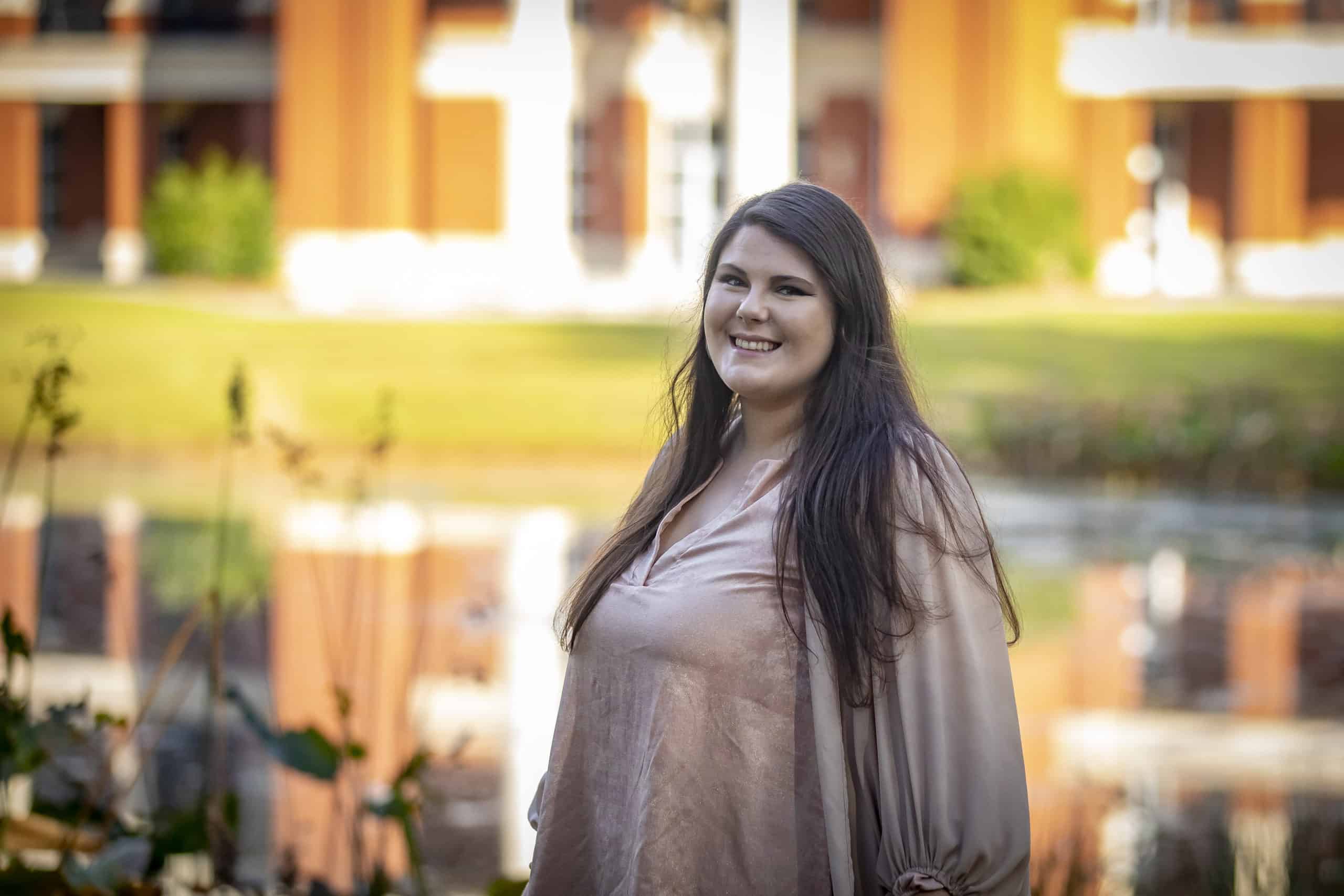 Title: Admissions Counselor
Contact:
Vic
toria.lawhon2
@
fmarion
.
edu, 843-
661-4639 
Territory: Chesterfield, Clarendon, Darlington, Dillon, Kershaw, Lee, Marion, Marlboro, Sumter, Williamsburg.

Hometown: Hartsville, SC
Educational Background: I am a 2019 graduate of Francis Marion University's Professional Writing Program where I minored in General Business.
Advice:
I would recommend that students tour all
of
the institutions that they are interested in. It is
extremely hard to capture or understand the complex flavor o
f a
college or university solely
using pictures and
/
or virtual materials
.
Additionally
,
if you are unsure of what to major in
,
it is
always best to shadow people with the job you may be interested in. This
i
s a time to find out
who you really are and that includes finding what career path you are truly passionate about.
Favorite thing:
My favorite thing about FMU
is
an even tie between the beautiful
,
picturesque scenery and the
truly extraordinary people who make this place feel like home
.
During my time as a student, I was a
ble to form relationships with faculty and staff members that enriched my college career. 
Best of all, they are relationships that last to this day.

Favorite Spot:
I
have
several
favorite
spots
on
campus
–
many
of
them
feature
a
fountain
and
the
soft
trickle
of
running water. My favorite study sp
o
t of all time
,
though, is one of the two balconies
overlooking the FMU pond at the back of Frank B
.
Lee Nursing Building
. 
Kayren Spears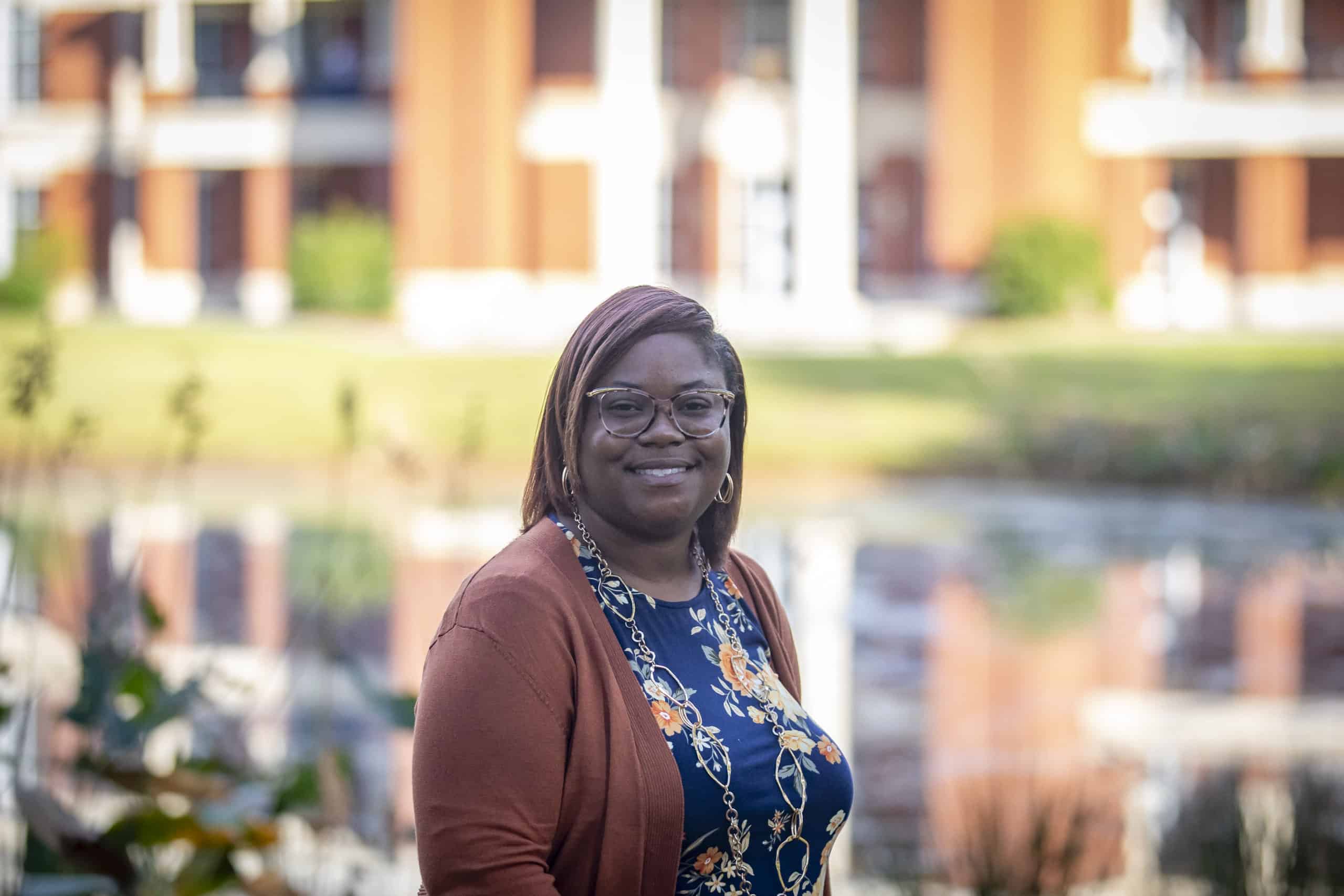 Title: Admissions Counselor
Contact: kspears@fmarion.edu,
843-661-1255
Territory: Second Degree, Non-Degree, Readmits, and Transfer
Hometown: Effingham, SC
Educational Background: B.S. in Biology; M. ED. in Teaching and Learning in progress at FMU.
Quote: "Education is the most powerful weapon you can use to change the world."- Nelson Mandela
Advice: Enjoy the process of discovery by talking with current students and professors. When making your college choice, be sure to look at every aspect to make sure all your needs are met and you can comply. Most importantly, when visiting college campuses, imagine that you are a student in that environment to and see if you feel comfortable.
Favorite thing: My favorite thing about FMU is the opportunity to meet and form relationships with students and faculty, many of which continue after graduation. The campus has a close-knit family feeling.

Favorite Spot:
During undergraduate, my favorite hangout spot was in
the
Grille
,
the
Octagon
,
and
the UC
with
friends
.
My
favorite
study
spot
was
upstairs
in
the
library
.
Currently
,
I
love the water features around campus
.
They are calming and picturesque. 
Jessica Foxworth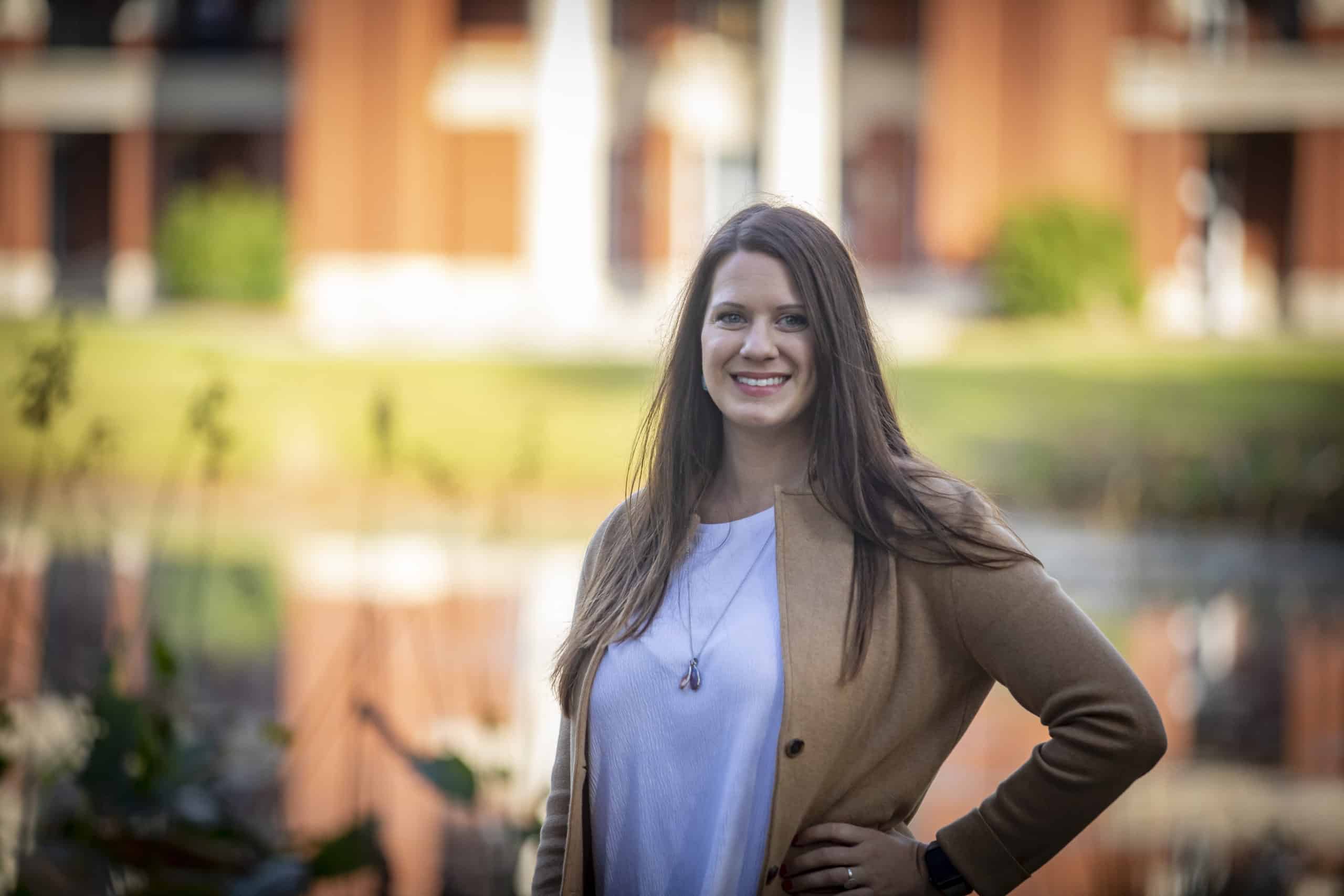 Title: Senior Admissions Counselor
Contact: Jfoxworth@fmarion.edu, 843-661-4692 
Territory: Florence County & Transfer Counselor
Hometown: Marion, SC
Educational Background: B.S Physical Education & Health Promotion – College of Charleston. Currently in FMU's M.Ed. Teaching and Learning Program
Quotes: "Be the CHANGE that you wish to see in the world." – Mahatma Gandhi "Twenty years from now you will be more disappointed by the things that you didn't do than by the ones you did do, so throw off the bowlines, sail away from safe harbor, catch the trade winds in your sails. Explore, Dream, Discover." – Mark Twain
Advice: Take advantage of the resources given, do your research, visit the schools you're considering, and enjoy the college search experience! You will meet a lot of great people along the way!

Favorite thing: I like that FMU has a close-knit campus feel that provides a more intimate learning environment for students while also offering big opportunities like our diverse study abroad programs, honors, and student life.
Favorite Spot: As an outdoorsy nature lover, I enjoy walking around the beautiful FMU campus often. The tree-lined paths and scenic park areas throughout campus are my favorite.