The Biology Department offers a B.S. with an
emphasis in Pre-Veterinary Medicine.
Coordinator: Dr. Tamatha Barbeau
The Department of Biology at FMU has a Pre-Veterinary Program for students interested in pursuing a career in veterinary medicine. Students interested in going on to a veterinary (DVM) school will complete the same curriculum as a Biology major earning a bachelor of science degree with a minor in Chemistry.
[Some students can also choose to complete  their curriculum as a Chemistry major, with a minor in Biology, although most students in the program choose the Biology major option. Please speak with the Pre-Veterinary coordinator about these options.]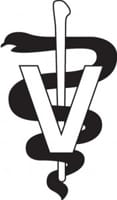 Pre-Veterinary Program for Biology Majors
Pre-Veterinary students will take specific Biology upper elective courses depending upon the schools to which they plan to apply. Each professional school has its own course requirements, and students need to be aware of of these as they register for upper-level courses. For more information on school-specific coursework requirements, and links to accredited veterinary schools, please see the Pre-Vet Advising page.
Most veterinary schools require, or recommend strongly, that students take the following elective courses: Comparative Anatomy, General Physiology, Microbiology, Genetics, Cell Biology, Organic Chemistry I, Organic Chemistry II, and Biochemistry. Some veterinary schools require, though not required by the biology major, courses in statistics and calculus. Rarely, a veterinary school will require a course in Animal Nutrition (for example, North Carolina State). Although Animal Nutrition is not offered in the Biology department, there are online courses available through other institutions that Pre-Veterinary students can take to fulfill that requirement. With the exception of Animal Nutrition, all other prerequisite coursework required to apply to veterinary schools can be completed at Francis Marion University.
Pre-Veterinary Internships
Many veterinary schools also have a  requirement for work experience with veterinarians. Although not required as part of the Pre-Veterinary Program, some students can earn credit hours toward their degree, and also gain work experience, through the Pre-Veterinary Internship. Please speak to the pre-veterinary advisor for information about applying for this internship.
Pre-Veterinary Club
There is also a Pre-Veterinary Club at Francis Marion University, which provides an outlet for meeting other students. The club is active in campus events, as well as in community events, which benefit animals or organizations that are devoted to animal welfare. For additional information please contact the Pre-Veterinary Coordinator.