The Office of Career Development supports the educational goals of the University mission statement by providing a comprehensive, educational approach to career development.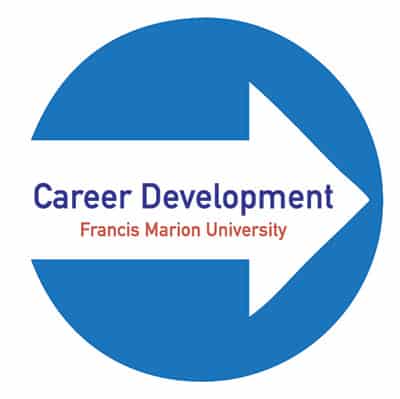 Specialized services, programs, and strategies are designed and targeted for FMU students and alumni. Some of these services and programs include providing personalized career counseling, critiquing resumes, guiding career exploration, teaching job search strategies, and organizing job fairs.
In addition, the Office of Career Development also provides specialized services, programs, and strategies designed and targeted to assist FMU faculty, FMU student organizations, and the employers and recruiters with whom we work. The Office of Career Development plays an integral role in the blending of the academic, personal, and professional development of our students, while providing a link for students to the world of work.
Frequently Asked Questions:
Who does the Office of Career Development assist?
The Office of Career Development assists students, alumni, faculty, and employers. Our staff can assist with resume critiquing for students and alumni. In addition, students and alumni can also post their resumes on the College Central Network so that employers can view resumes while searching for potential job candidates. Our office also provides many other services covering all aspects of career and degree information. Faculty can schedule staff members for presentations and workshops to help their students learn about writing resumes, creating cover letters, and gaining more information on interviewing. Finally, employers can use our office to promote job listing, post positions on College Central Network, and view student resumes.
Will the Office of Career Development help me with my resume?
By making an appointment with staff members in Career Development, students can discuss potential job targets and gain useful insights about what employers are looking for in their resumes. In addition, a staff member can provide students with sample resumes and advice on how to improve your resume. Not only that, but staff members can also assist in developing curriculum vitae and other materials associated with finding the perfect job or graduate school for you.
How can the Office of Career Development help me find a job or internship?
Can the Office of Career Development help me choose my major?
Visiting our office can help you choose the career path that you want. Our staff can assist you with completing the DISCOVER program to explore your personal interests, abilities, and values as they relate to the work field and different areas of study. Our staff can then help you navigate through other areas of the program including sections on occupations, further education, and preparing for the job field. With all of this information and the information you share with the staff member, you can rule out some majors and determine a few majors that may be a good choice for you. Ultimately, choosing a major is your decision; however, this process leads you to the point where you are to make that decision.
How do I find out which employers will be visiting the campus and how do I participate?
Each fall and spring the Office of Career Development hosts the Job Fair Expo. Many employers from many different job fields attend this event. In addition, the fall semester includes a Volunteer Fair Expo where you can join various volunteer organizations within the community to earn some work experience while you are searching for that perfect job. Our office also advertises events that are occurring around the state. For information on these fairs, check our Upcoming Events page.
I'm graduating, how do I start looking for a job?
The Office of Career Development can provide ideas about where and how to begin your search. In preparing all those job applications, our staff can assist with creating your personal resume and help answer questions about job applications. Our staff can also inform you about starting salaries and the expected time it will take for you to find a job after graduation. Not only that, but job listings are posted outside of our office and online through the College Central website. In addition, the Job Fair Expo provides students with access to employers in the community and throughout the state for on-campus interviews. If you still have problems during your job search, call our office and schedule an appointment to speak with a staff member about some job hunting strategies and materials.
Can I use the Office of Career Development after I graduate?
The Office of Career Development is available to both students and alumni. Our office continues helping with your job search and resume as long as you need assistance and throughout your career.
What types of documentation do I need when applying for job?
To apply for any job you will need to obtain a job application from the employer.  The application should inform you about the items you need to complete. Many times you can expect to need both an application and resume. Other jobs may ask also ask for a copy of your transcripts and a cover letter expressing your interest in the position. In applying for the job, be certain that all the required materials are completed and mailed several weeks before the closing date to ensure that all your materials are available to the employer. If you need assistance with any of the materials, make an appointment with our office today and our staff will be certain to answer all of your questions.
Career Development Events
There are no upcoming events to display at this time.