January 13, 2020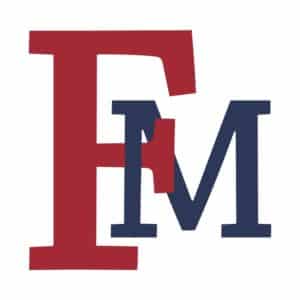 Correspondent Specialist
Mr. Jonathan Phipps, FMU Alumnus and Senior Portfolio Analyst with "Caliber Home Loans" in Florence, SC, informed Career Development that his company has two (2) full-time job openings for the position described below.
Position: Correspondent Specialist
*BA/BS preferred
Required: Minimum 1 year Correspondent Lending experience in high volume setting. Strong interpersonal, oral, and written communication skills. Excellent customer service skills.
Caliber Home Loans, Inc. is one of the nation's fastest-growing mortgage lenders. We didn't move into the fast lane because of clever marketing campaigns or flashy television ads — our talented employees worked hard to help us rise to the top of our industry.
Here at Caliber, we've replaced the stereotypical corporate culture with a casual "dress for your day" work atmosphere that promotes creativity and a collaborative environment that allows our team members to thrive.
POSITION SUMMARY
Acts as a key control to ensure loan files received from correspondent lenders are eligible for purchase by Caliber Home Loans. Completes review of loan files, including validation of salability and serviceability requirements. Validates all pricing components to ensure accuracy of amounts paid. Owns the customer experience by clearly communicating to internal and external customers, including Sales, Lenders, Accounting, Treasury, and Servicing.
RESPONSIBILITIES
Reviews and analyzes seller-provided Compliance and Closing documents utilizing internal checklists and Caliber guidelines.
Performs data entry utilizing closed loan documents.
Documents all actions that affect the loan, including clearly outlining deficiencies.
Escalates potential fraud to Risk Management Leadership Team.
Completes final quality check, assesses fees, and ensures funds are being sent to the appropriate institution prior to ordering wire transfers for purchase.
Meets established standards and guidelines for quality, attendance, efficiency, initiative, customer service, and overall performance.
Our employees demonstrate the Caliber Ways of Work (WOWS) every day through:
Collaborating Contagiously
Caring Fiercely
Doing the Right Thing
Leading Thoughtfully
Caliber benefits and perks will WOW you!
Our benefits package includes: comprehensive medical, dental, and vision insurance, short-term and long-term disability, 401(k),10 employer paid holidays, as well as numerous employee discount programs.
We are proud to be a military friendly employer, and provide paid leave during military assignments for employees who serve in the Guard or Reserve.
Employees who work at our headquarters experience additional perks that include: standing desks, complimentary coffee and tea stations, an on-site gym and activities center with ping-pong and pool tables, and an in-house café.
Caliber is an equal opportunity employer
*View job details and application directions.