Last updated 6/28/2022, 11:00 a.m.
Francis Marion University continues to monitor developments related to the spread of COVID-19, its treatment, and prevention. This includes monitoring case numbers and other data in the state, in our community, and on our campus. This dashboard will be updated weekly.
COVID case reporting will be refreshed every Tuesday and Thursday for the summer.
COVID-19 at FMU
As of March 4, Francis Marion University has updated its masking policy. Read the updated masking policy HERE.
% of Campus Community
0.04%
Current Active Quarantine Cases (close contact):
0
Students in Isolation/Quarantine on Campus:
0
Cumulative Case Count:
319
Cumulative case count beginning 1/12/2022 
COVID-19 in the Pee Dee
0.23*
*reflects data from March 11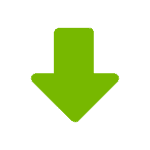 R(t) (Effective Reproduction Numbers)
R(0) (sometimes called R(t)) is used to by epidemiologists worldwide to define the potential for spread of COVID-19, and other diseases at a specific time. If Rt > 1, the virus will spread out and the disease will become an epidemic; if Rt = 1, the virus will spread locally and the disease is endemic; if Rt < 1, the virus will stop spreading and the disease will disappear eventually.
The R(0) or R(t) number is derived from a mathematical model as opposed to a specific measurement.
The effective reproduction number (R(0) or R(t)) characterizes the COVID-19 spread rate. It models the average number of secondary infectious cases produced by a primary infectious case.
The R(t) shown here is from MUSC's COVID-19 Epidemiology Intelligence Project and represents the areas of Florence, Marion, Darlington, and Williamsburg Counties. The arrow indicates the trend of the R(t) according to MUSC.
MUSC's model is updated bi-weekly.
Vaccination Clinic Schedule
Several COVID-19 vaccination clinics have been scheduled during the 2022 spring semester for Francis Marion students, faculty, and staff.
2022 Spring Semester Vaccination Clinics
Location: Smith University Center Commons
Jan. 12: 10am – 2pm
Feb. 2: 10am – 2pm
Location: Leatherman Medical Complex
Jan. 26: 10am – 2pm
Feb. 16: 10am – 2pm
The above clinics will be administered by DHEC and will provide the Pfizer vaccine or booster to those eligible to receive them. Additional information can be found HERE.
For more information on vaccines, and vaccine availability, contact FMU's COVID-19 Response Office at 843-661-4665, or covidresponse@fmarion.edu for more information.
COVID-19 Response Office
FMU's COVID-19 Response Office was created to provide members of the FMU community with information and resources related to the University's response to the pandemic. The office will coordinate FMU's contact tracing procedures, and monitoring.
---
FMU Student Health Office
FMU's Student Health Center provides a front-line healthcare resource for the FMU community. It's staffed Monday to Friday, 8:30 a.m. to 5 p.m. by qualified medical practitioners who can provide immediate aid or referrals for a variety of problems. The Student Health Center is located in Room 217 on the second floor of the Smith University Center on FMU's Main Campus. Contact the office by telephone at 843-661-1843 or by email at covidresponse@fmarion.edu.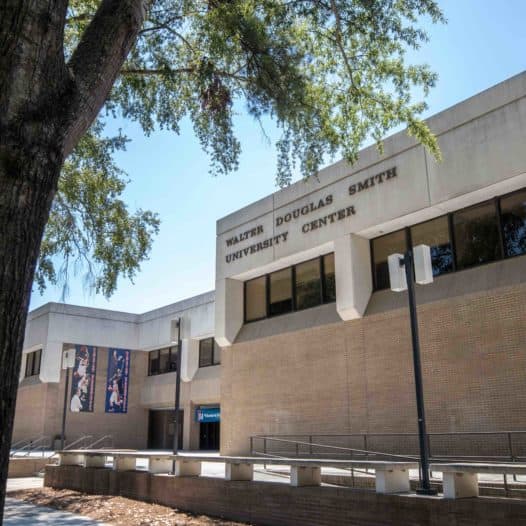 COVID-19 Response Office
Office: University Center, Suite 205
Hours: Mon-Fri, 8:30 am to 5 pm
Phone: 843-661-4665
Email: CovidResponse@fmarion.edu
COVID-19 Web Resources
Stay up-to-date with the latest health advisory information.
Swampfox Alerts
Francis Marion University's SwampFox Alerts system provides the University with a fast and efficient means for notifying the FMU community — students, faculty and staff — when campus emergencies occur. The alert system can be used 24 hours a day, 7 days a week. It sends messages via text, email, social media, on campus message boards, and to University-owned computers.
Depending upon the nature of an emergency, the system may send users multiple messages, adding updated information as it becomes available. SwampFox Alerts are used for public safety emergencies and for official university information such as closings. It is only used in the case of an emergency.
Click the link below to find out more about FMU's SwampFox Alerts system.
ARP, CRRSAA, & CARES Act Reporting and Transparency
The Coronavirus Response and Relief Supplemental Appropriations Act (CRRSAA) and the Coronavirus Aid, Relief, and Economic Security Act (CARES Act) direct institutions receiving funds under the Acts to submit reports describing the use of funds distributed from the Higher Education Emergency Relief Fund portion of the Acts. FMU's reports can be accessed below.