March 14, 2019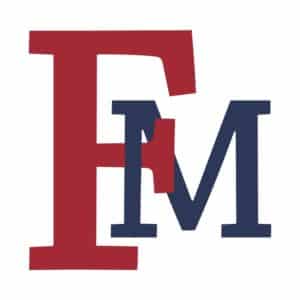 Custodial Supervisor
VACANCY (POSITION) NUMBER: 1AS19
RESPONSIBLE TO: Director, Facilities & Operations
STATE CLASSIFICATION: Bldg/Grounds Supervisor I
LOCATION: Aiken Technical College, Aiken, SC
STATE SALARY RANGE: $26,988-$38,460
WORK SCHEDULE: Full-time, Monday – Friday BAND: 4
JOB DATE: April 2019
OPENING DATE: March 14, 2019
DEADLINE: Continuous
JOB DESCRIPTION: The Custodial Supervisor performs responsible supervisory work involving the assignment and direct supervision of custodial employees in maintaining the cleanliness and sanitation of buildings, offices, classrooms, laboratories, furnishings and equipment as well as building entrances and exterior walkways. The Custodial Supervisor is also responsible for training new employees in proper custodial procedures for the use of manually operated tools, electrically-powered machines, cleaning compounds, solvents and chemicals.

DUTIES AND RESPONSIBILITIES:  Plans, organizes, coordinates, inspects, supervises and evaluates the work of custodial staff in the upkeep of college facilities. Ensures that custodial services meet the needs of the department, the College, and established custodial guidelines by scheduling work activities and adjusting workloads to compensate for scheduled and unscheduled absences, changing priorities, and special custodial projects.  Responsible for coordinating with custodial staff and maintenance on special events requiring set-up and breakdowns. In coordination with the Director, is responsible for custodial and related preventative and corrective maintenance and service requests.  Prepares, maintains, and reviews various budgets and purchase orders related to custodial operations, including time and attendance. Coordinates with administrative support in logistics of procurement for the custodial team.  Develops an effective team of custodial personnel by instructing all employees in the proper methods and use of materials and equipment for safe and efficient work performance and evaluating individual performances to meet established standards.  Analyzes and resolves custodial related issues, follows up on all complaints/issues, and coordinates with the Director on corrective action to achieve departmental goals and standards.  Other duties as assigned by supervisor, which may include participation in college wide meetings and committees. Provides backup assistance in shipping and receiving and other general warehouse duties as assigned. Prepares and maintains specialist records and reports.

MINIMUM REQUIREMENTS: Associate's degree and one (1) year related work experience; or High School diploma and three (3) years related work experience, to include one (1) year in a supervisory capacity. This position requires periodic completion of assignments and job duties before and after normal working hours

APPLICATION INSTRUCTIONS: Please apply online at www.atc.edu. Unofficial college transcripts are required for all degrees earned and may be attached to the online application, faxed (803-593-8203), emailed (personnel@atc.edu), or mailed (P.O. Drawer 696, Aiken, SC 29802). All application materials must be submitted by the closing date. The application must be completed including all current and previous work history and education. A resume may be attached, but not substituted for completing work history and education sections of the application. In lieu of higher education degree, please include high school history. International transcripts must be evaluated through World Education Services. Scheduling of interviews will begin on March 22, 2019 and the position will remain open until filled.

Aiken Technical College is an equal opportunity employer committed to having diversity throughout the College. Any requests for reasonable accommodation to apply for this position should be directed to Human Resources by calling 803-508-7497, or writing to the above address. Requests for accommodations must be made by the above-stated deadline. 130285/KA20/0001