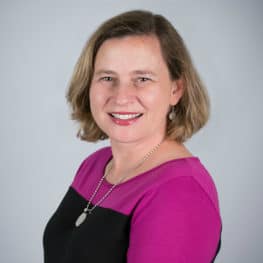 Dr. Tracy P. George
Assistant Professor of Nursing
Office: CCHS 351
Phone: 843-661-1683
tgeorge@fmarion.edu
Tracy P. George – DNP, APRN-BC, CNE
Tracy George is an Assistant Professor of Nursing and the Coordinator of the Bachelor of General Studies Program at Francis Marion University. She graduated from Davidson College with a Bachelor of Science in Biology. She completed undergraduate nursing coursework and a Master of Science in Nursing from Vanderbilt University School of Nursing in 1999. During her time at Vanderbilt, she received the Luther Christman Award for Clinical Excellence. In 2014, she graduated from the doctor of nursing practice (DNP) program at the Medical University of South Carolina. She became a certified nurse educator (CNE) in 2014. She was selected as an Amy V. Cockroft Leadership Fellow for 2016-2017.
Tracy has worked as a family nurse practitioner since 1999 in Georgia, North Carolina, and South Carolina. From 2003 to 2012, Tracy worked full-time as a nurse practitioner with the South Carolina Department of Health and Environmental Control. She also has worked as needed at McLeod Medical Center in Dillon, South Carolina in the emergency department. Since 2012, Tracy has taught undergraduate and graduate nursing courses at Francis Marion University. 
She has presented statewide and nationally on nursing and nursing education topics, including testing in nursing, the use of smartphones among nursing students, and long-acting reversible contraception (LARCs) and shared decision-making. Tracy has written several peer-reviewed articles and chapters in textbooks.
Tracy continues to work one day per week at the South Carolina Department of Health and Environmental Control as a nurse practitioner, and she is a volunteer nurse practitioner with the Dillon County Free Medical Clinic. She is the school garden coordinator at Latta Elementary School. She is the co-coordinator of the Francis Marion University Nursing Alumni group and produces the alumni newsletter. Tracy is the Vice-President of Francis Marion University's Chi Lambda Chapter of Sigma Theta Tau International and is the chair of the Francis Marion University Nursing Graduate Committee.