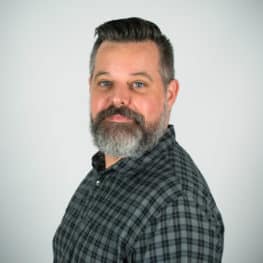 Prof. Doug Gray
Professor of Visual Arts - Ceramics/Sculpture
Office: HFAC 205
Phone: 843-661-1535
dgray@fmarion.edu
Education
M.F.A., University of North Texas – Ceramics, Art History minor – 1994
B.A., University of Louisville – Art & English – 1991
Teaching Experience
2-D Design, 3-D Design, Graphic Design, Drawing, Fine Arts Appreciation, Senior Seminar, Ceramics I, Ceramics II, Primitive Pottery, Raku Pottery, Independent Studies in Mixed Media Sculpture, Web Design, Research Problems and Graduate Ceramics, Sul Ross State University, Alpine, Texas, 1996-1997.
Introduction to Ceramics, Intermediate Ceramics, Advanced Ceramics, Ceramic Sculpture, 3-D Design, Basic Drawing, and Introduction to Art, Francis Marion University, Florence, South Carolina, 1997 to present.
Biography
Gray earned his BA degree in ceramics and creative writing from the University of Louisville and his MFA degree in ceramics and art history from the University of North Texas School of Visual Arts. After graduation he taught at the University of North Texas, the University of Texas at Arlington, Sul Ross State University, and now Francis Marion University. Having worked with clay for over thirty years, his art work has been exhibited in juried and invitational exhibitions across the nation.
In writing about his work Gray states, "My work might best be seen as metaphorical portraits of myself and those important to me. Whether a vessel, sculpture, or wall piece, my work often explores the perception of identity and ones place in, or connection to, larger societal constructs. Of particular interest to me are those places or moments when we find ourselves isolated or removed from others. The barriers that separate us, one from another, can be literal or figurative, sheltering or isolating, imposed or self-created. By looking at these places, these moments, I hope to comment on both the universal and individual experiences that make up this thing we call self."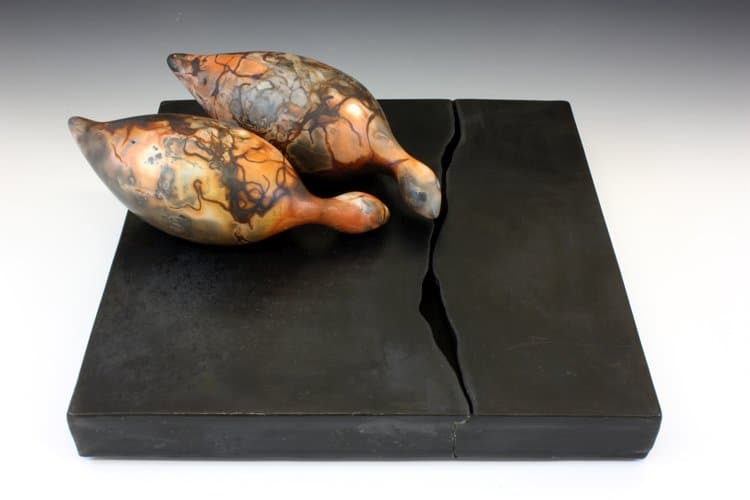 The Divide