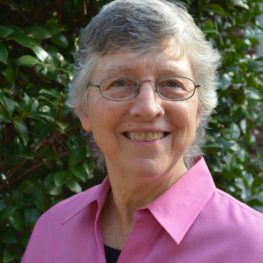 Dr. Lynn Hanson
Emeritus Professor of English
Associate Co-Director of Baruch Institute for South Carolina Studies
lhanson@fmarion.edu
Dr. Lynn Hanson is a Professor Emeritus from Francis Marion University in Florence, SC, where she taught for 22 years in the English Department.  She taught practical courses in technical writing and professional communication, and she was Francis Marion's Director of the Belle Baruch Institute for South Carolina Studies (BISCS), established in 2017.
Although she officially retired in May 2020, Dr. Hanson continues to serve as a Associate Co-Director of Baruch Institute for South Carolina Studies at Hobcaw Barony, the historic 16,000-acre estate owned and operated by the Belle W. Baruch Foundation.  Dr. Hanson's research explores the life and times of Belle W. Baruch, starting with Ms. Baruch's personal business documents as primary sources for new insights.
Dr. Hanson earned her B.A. and M.A. degrees from Auburn University and her Ph.D. from the University of Georgia.  Her career includes working as an Information Developer at IBM in Austin, Texas, and teaching at the Pennsylvania College of Technology in Williamsport, PA.
Education
PhD, University of Georgia
MA, Auburn University
BA, Auburn University