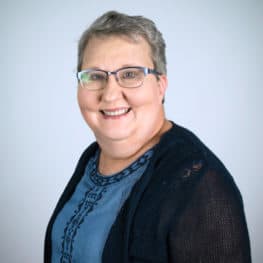 Wendy H. Hatchell DNP, MSN-Ed, RN
Assistand Professor of Nursing
Office: LNB 105
Phone: 843-661-4656
whatchell@fmarion.edu
Wendy Horne Hatchell, DNP, MSN-Ed, RN is an Instructor of Nursing in the Department of Nursing in the School of Health Sciences. She has been a nurse since 1984 and remains active as a critical care nurse. She has served in multiple capacities as a staff nurse in Cardiac, Renal, Critical Care, Administrative Supervisor and Assistant Director of Cardiac/Renal. She is a recipient of multiple patient caring awards, various organization awards, as well as a recipient of the 2008 South Carolina Palmetto Gold award and 2017 South Carolina Nurses Care Foundation Scholarship. She has served as a leader with new innovations of patient care in multiple capacities, such as Rapid Response Nurse and initiating hypothermia in the post arrest patient.
Wendy has served as an adjunct faculty member at Francis Marion University since 2009.
She obtained a Bachelor of Nursing degree from the Medical University of South Carolina 1984, a Masters in Nursing Education in 2015 from Grand Canyon University. She completed her Doctor of Nurse Practice in the Nurse Executive and Innovation tract at the Medical University of South Carolina in December 2018.
She is a member of the American Nurses Association, South Carolina Nurses Association and Sigma Theta Tau. Wendy is the author of several articles published in the South Carolina Nurse.