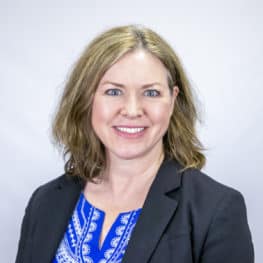 Dr. Crystal R. Hill-Chapman
Chair of Psychology
School Option Coordinator
Professor of Psychology
Office: CEMC 109-G
Phone: 843-661-1721
chillchapman@fmarion.edu
Crystal Reneé Hill-Chapman is a Licensed Psychologist, Nationally Certified School Psychologist, Level III School Psychologist and has been awarded Board Certification in Clinical Child Psychology by the American Board of Professional Psychologists (ABPP). She received her Bachelor of Arts from Francis Marion University, her Master of Science in Applied Psychology from Francis Marion University, a Doctor of Philosophy from Texas A&M University – College Station, and a Certificate of Advanced Graduate Study in Clinical Genetics from Simmons College. She currently teaches Careers in Psychology, Introduction to Behavioral Genetics, Introduction to Pediatric Psychology, Child Development, as well as sections of the Beginning, Intermediate, and Senior Research courses for the undergraduate major in Psychology. For the graduate program in Clinical/Counseling Psychology and School Psychology, she teaches Consultation with Diverse Families and Communities; Career-Lifestyle Counseling: Theory and Practice; Child/Adolescent Counseling and Therapy; School-Wide Prevention, Intervention and Crisis Programs; Psychoeducational Assessment: Intelligence, Ability and Achievement Testing in School Psychology; as well as the related practica to accompany these courses and is Coordinator of Graduate Studies in School Psychology. She also serves as a thesis advisor/consultant for students enrolled in the Genetic Counseling Program at the University of South Carolina – School of Medicine. In addition, she serves as Graduate Program Reviewer for the National Association of School Psychologists and as a reviewer for the Journal of Genetic Counseling and Teaching Children of Poverty.
Selected Publications
Herzog, T. K., & Hill-Chapman, C.R. (2012). Relationship formation and early risk exposure: Diverging associations with romantic self-concept and attachment. Journal of Adult Development, 19(5), 250-265.
Hill, C. R. & Hughes, J. N. (2007). Further evidence of the convergent and discriminant validity of the strengths and difficulties questionnaire. School Psychology Quarterly, 22, 380-406.  
Hughes, J. N., Zhang, D. & Hill, C. R. (2006). Peer assessments of normative and individual teacher-student support predict social acceptance and engagement among low-achieving children. Journal of School Psychology, 43, 447-463.