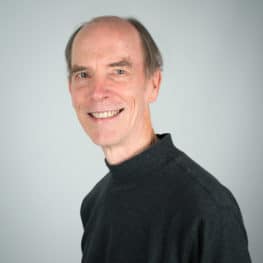 Dr. Samuel H. Howell
Assistant Professor of Art History
Office: HFAC 209
Phone: 843-661-1543
showell@fmarion.edu
Education
Ph.D. (Art History) University of North Carolina at Chapel Hill, 1994.
Dissertation: The Dilemma of the French History Painter, 1870-1914: Jean-Paul Laurens, Paul-Albert Besnard, Georges-Antoine Rochegrosse (Chief Adviser: Professor Steven Mansbach)
M. A. (Art History) Vanderbilt University, 1979.
Master's Thesis: Lewis Mumford and the Development of a Humanized Machine Aesthetic (Adviser: Professor Thomas B. Brumbaugh)
B. A. (Art History) New College (Sarasota, Florida), 1974.
Senior Thesis: The Origins of the Cult of the Virgin Mary: From Prehistory to the Council of Ephesus, 431 A.D. (Adviser: Professor Henry B. Graham, IV)
Certificate of Attendance, Universita Italiana per Stranieri (Perugia, Italy), 1972.