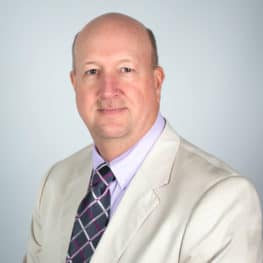 David L. James, MPAS, PA-C
Assistant Professor of Physician Assistant Studies
Office: CCHS 360
Phone: 843-661-1922
dljames@fmarion.edu
David L. James, MPAS, PA-C
David James, MPAS, PA-C joins Francis Marion University Physician Assistant Program after 26 years of experience as a practicing Physician Assistant in Family Practice and Urgent Care Medicine. Mr. James has practiced in both Rural and Urban environments, providing medical care to patients.
He has been an Entrepreneur in Medicine from the year 2000 -2017. He has designed, built, staffed, worked-in and owned different Family Practice and Urgent Care Centers in the Gaston county and surrounding areas. He assisted a major Medical Group with the development and implementation of a Medical Clinic in the Charlotte Metro area.
He has knowledge in Lab Procedures, by being a Lab Director for more than 12 years. His interests are in Family and Rural Medicine along with expertise and knowledge in billing / coding and the business aspects of medicine.
Master of Physician Assistant Studies, University of Nebraska, Physician Assistant Certification, PA Program Wake Forest School of Medicine, BA in Psychology, NC State University, Served in US Navy and US Army Reserve.
Mr. James is a member of the National Association of Certification of Physician Assistants (NCCPA), and the Physician Assistant Education Association (PAEA).