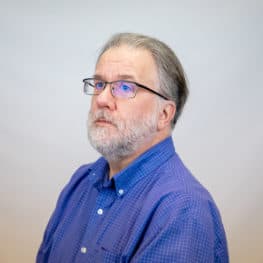 Dr. Kevin J. Lasher
Emeritus Faculty of Political Science
Years at FMU: 1993-2022
klasher@fmarion.edu
Emeritus Faculty of Political Science
Education:
Ph.D.  University of Georgia
M.A.  University of Georgia
B.A.  Youngstown State University
Dr. Lasher joined the faculty in 1993, served as Chair of the Department of Political Science and Geography from 2004 to 2010, and  held the Neal D. Thigpen Chair of Public Affairs. He participated in the Japan Exchange and Teaching (JET) in 1990-91 and was based in Urawa, Japan. Dr. Lasher taught a variety of courses including U.S. Government, U.S. Foreign Policy, Soviet and Russian Politics, Asian Politics, and Politics and Film. His research interests focused  upon the issue of U.S. Grand Strategy. Dr. Lasher is an avid fan of the Cleveland Browns, Cleveland Cavaliers and Cleveland Indians.