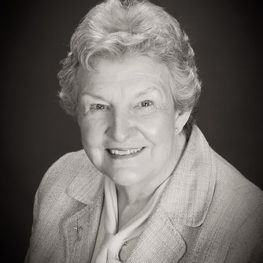 Sylvia Lufkin PhD, RN
Professor of Nursing, emeritus
Phone: 803-926-9084
srlufkin@yahoo.com
Sylvia Rabb Lufkin was born in North Carolina, and earned her BSN and MSN at the University of North Carolina, Chapel Hill.   She earned the Doctorate in Education, majoring  in Curriculum and Instruction,  from the University of South Carolina, Columbia, SC.
As first Department Chair in Nursing at Francis Marion University, she was responsible for obtaining state approvals for the program, and initial national accreditation of the program.
Before coming to FMU, Dr. Lufkin taught at the University of South Carolina College of Nursing in Columbia, SC.   She earned faculty ranks of Instructor, Assistant Professor, and Associate Professor there.
In addition to academic experiences, Dr. Lufkin served in administrative positions in hospitals and public health.
She has held numerous state and regional offices in nursing professional organizations, and in Sigma Theta Tau, International.
Her primary interests in nursing have been in nursing history, human caring theory, and gerontology.
Currently, Dr. Lufkin is retired from active practice, but is very active in community service and a volunteer teaching role at the Riverbanks Zoo and Gardens.