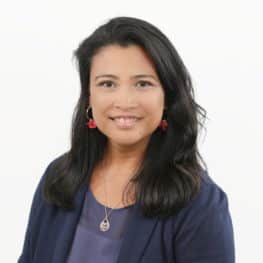 Dr. Rachelle G. Lydell
Program Director and Assistant Professor of Occupational Therapy
Office: CCHS 348
Phone: 843-661-1667
Rachelle.Lydell@fmarion.edu
Education
Post Professional Occupational Therapy Doctorate, Medical University of South Carolina (2022)
Certificate in Public Health Leadership, University of North Carolina Chapel Hill (2020)
Master of Science, Occupational Therapy, D'Youville University (2011)
Advanced Diploma Behavioral Science Technology (Intensive Program), George Brown College (2007)
Honors Bachelor of Science Psychology, Trent University (2004)
General Bachelor of Science Biology, Trent University (2004)
Biography
Dr. Rachelle Lydell joined Francis Marion University in September 2022 and currently serves as the Director and Assistant Professor of the Entry-Level Occupational Therapy Doctoral Program. Dr. Lydell is a licensed Occupational Therapist with over 10 years of clinical experience and expertise in the field including founding Academic Fieldwork Coordinator and founding program director for an Occupational Therapy Assistant Bachelor of Science Program. Her clinical specializations include assistive technology and environmental adaptations, and treating various populations of all ages, including pediatric and adult patients with neurological impairment, cognitive, physical, developmental disabilities, and autism.
Dr. Lydell actively presents at local, state and national conferences with ongoing participation in the field of Occupational Therapy's scholarship efforts to advance in the areas of Discovery, Integration and Teaching and Learning. Dr. Lydell's clinical and research interests include research and evaluation, applying outcomes based/performance-based measurement to OT practice in education for knowledge retention and translation, program development, increasing access to underserved populations, health promotion, prevention & wellness, the coaching interaction style, community based, emerging areas of practice and related themes.
Prior to her role at Francis Marion, she worked at McLeod Outpatient Rehabilitation, Carolinas Hospital (now known as MUSC), several elementary schools in the Pee Dee area and has also worked in private practice. Additionally, she has worked as a behavior therapist, case manager, certified personal trainer, fitness instructor, and wellness & lifestyle coach. Her unique and varied clinical experiences have allowed her the opportunity to work with diverse and underserved populations of all ages through private practice, acute care, inpatient, outpatient, early intervention, community based, public/population health and school-based settings.
Dr. Lydell is happy to call Florence her home once again after returning to the Pee Dee area after 7 years of living and practicing in various states across America. Dr. Lydell resides in Florence with her husband, her 8-year-old son and 6 year old daughter.