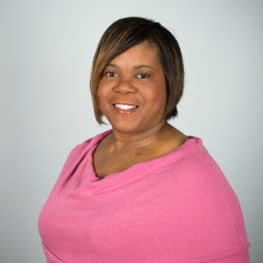 Bonita McFadden
Administrative Associate for the Department of Nursing
Office: LNB 120
Phone: 843-661-1690
bmcfadden@fmarion.edu
Bonita McFadden is the Administrative Associate for the Department of Nursing at Francis Marion University.  She received her Bachelors of Science in Elementary Education in 1983 from Claflin College in Orangeburg, SC.
She started her career working for MUSC nursing satellite program in 2002 through 2005 as the Administrative Assistant.  When FMU took over the nursing program in 2005, she was offered the position as the Administrative Specialist II.  This position has given her the opportunity to see the value for nurses within the community and the state.
She is an active member of her church in which she serves as a mentor for the youth.  In addition; she is a part of the Autism Advocacy Parent Support Group.
Bonita's love in life is giving of herself to others in the community, church, work etc. in any capacity.  Her motto is: "If I can help someone along the way, then I know my living is not in vain."