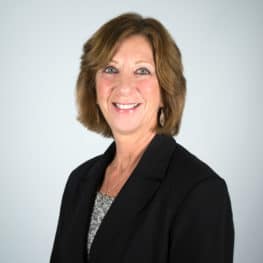 Dr. Ruth Wittmann-Price
Dean of School of Health Sciences, Director of Healthcare Administration, Professor of Nursing
Office: CCHS 359A
Phone: 843-661-4625
rwittmannprice@fmarion.edu
Ruth Wittmann-Price – PhD, RN, CNS, CNE, CHSE, ANEF, FAAN
Ruth has been an obstetrical/women's health nurse for 40 years. She received her AAS & BSN degree from Felician College in Lodi NJ (1978, 1981) and her MS as a Perinatal CNS from Columbia University, NYC (1983). Ruth completed her PhD in nursing at Widener University, Chester (2006) and was awarded the Dean's Award for Excellence. She developed a mid-range nursing theory "Emancipated Decision-making in Women's Health Care" (https://wittmannpricetheory.wordpress.com/) and has tested her theory in four research studies. International researchers are currently using her theory as the foundation for studies. Her theory is being used at the University of Limpopo, South Africa in their campaign, "Finding Solutions for Africa" which helps women and children. Ruth was also the appointed research coordinator for Hahnemann University Hospital and oversaw the evidence-based practice projects for nursing (2007-2010). Hahnemann University Hospital was granted initial Magnet designation in December of 2009.
Ruth has taught all levels of nursing students over the past 20 years and has completed an international service-learning trip. Currently she teaches baccalaureate, masters, and doctoral students. Ruth mentors DNP and PhD students and is on several committees for both Drexel and Widener Universities. Dr. Wittmann-Price is on the Advisory Board Chair for the SC Felician Center and a member of McLeod Regional Medical  Center IRB. Ruth is co-editor and chapter contributor of 16 books, numerous chapters, and over 20 articles. She has presented her research regionally, nationally, and internationally. Ruth was inducted into the NLN Academy of Nurse Educator Fellows in 2013 and was inducted into the American Academy of Nursing as a fellow October of 2015. Ruth is the recipient of six million dollars in HRSA funding to provide educational opportunities for veterans, baccalaureate, advanced nursing practice, and nurse educators. Ruth is a Certified Neuse Educator and a Certified Simulation Healthcare Educator.
Ruth has been instrumental in developing programing for the School of Health Sciences at FMU and has assisted in the development of the Physician Assistant Program, Speech-Language Pathology degree, Healthcare Administration, and the Doctor of Nursing Practice degree, which is FMU's first doctorate. Ruth was honored at FMU by winning the African-American Faculty and Staff Coalition's Diversity Award in 2018 and the J. Lorin Mason Distinguished Professor at FMU for the 2018-2019 academic year.