August 12, 2018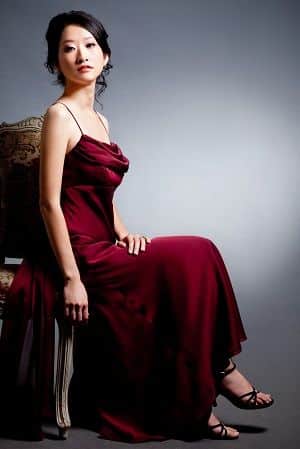 Fine Arts – Artist Series – Michelle Huang, piano, Mussorgsky's Pictures at an Exhibition
A native of Taiwan, pianist Michelle Huang has performed and taught extensively throughout the U.S. as well as abroad in the Czech Republic, Italy, Switzerland, and Taiwan. She has appeared as soloist and guest artist in numerous recitals and has given lectures, workshops, and master classes. As a chamber musician, Michelle Huang has collaborated frequently with vocalists and instrumentalists as well as various chamber groups, such as the Mary L'Engle Ensemble, the chamber group-in-residence at Friday Musicale in Jacksonville, Florida, the Jacksonville Symphony and Richmond Symphony musicians.
Michelle Huang holds a Bachelor of Music in Piano Performance from the University of North Carolina at Chapel Hill, Master of Music in Piano Performance from the University of Tennessee and Doctor of Music in Piano Performance from Florida State University. Her principle teachers include Barbara Rowan, David Northington, and Read Gainsford. As an educator, Huang has held teaching positions at both Walter States Community College and Lincoln Memorial University. She has most recently served as Assistant Professor of Piano at Edward Waters College in Jacksonville, Florida. In 2012, she launched a Concert Series at Edward Waters College in which high caliber performing artists performed concerts as well as conducting master classes, workshops, and lectures for the continuing enrichment and exposure of classical music to both the school and the community. She is currently a piano faculty member at the Virginia Commonwealth University.
RESERVATIONS: General admission, no advance reservations. Open to public at no charge.