August 15, 2017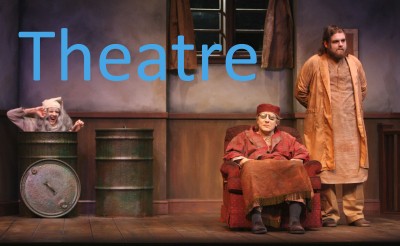 Fine Arts – Cedric Lequeur as Clarence Darrow
When:
October 12, 2017 @ 7:30 pm – 9:30 pm
2017-10-12T19:30:00-04:00
2017-10-12T21:30:00-04:00
Where:
FMU Performing Arts Center
201 S Dargan St
Florence, SC 29506
USA

Contact:
Joe Sallenger
843.661.1385
BLACK BOX THEATER – WORK IN PROGRESS – PERFORMANCE EVENT
CLARENCE DARROW: A ONE-MAN PLAY BY DAVID RINTELS
Independent actor and playwright Cedric Liqueur performs this two act work-in-progress performance based on Irving Stone's 1941 biography "Clarence Darrow for the Defense." The first performance was by actor Henry Fonda in the 1970's.
Straying outside the boundaries of conventional, Liqueur's eclectic one-man biopic of Clarence Darrow suffuses his passion for the solo performance and his homage to famous people in history by profession or attribute.
A champion of dissenters and underdogs, Clarence Darrow (1857-1936) was among the first attorneys to be called a "labor lawyer," and he defended the teenage thrill killers Leopold and Loeb, and John T. Scopes in the famous Scopes "Monkey" Trial.
Cedric Liqueur is a former member of the Royal Shakespeare Company, Stratford-upon-Avon. Since 1997 Liqueur has presented historical biographies as one-man solo performances throughout the United States, Canada and Europe.
RESERVATIONS: Reservations may be made by calling the FMU Performing Arts Center at 843-661-4444 between 12:00 and 5:00 pm.