August 11, 2018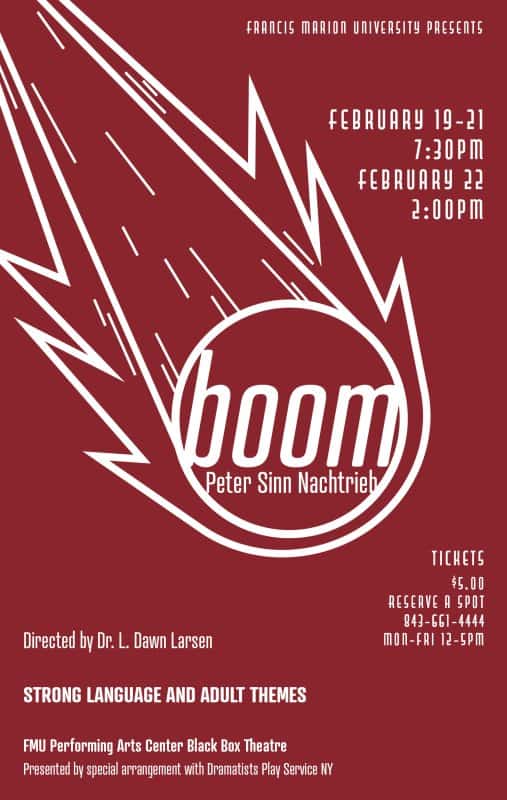 Fine Arts – University Theatre – Peter Sinn Nachtrieb's Boom – Dr. L. Dawn Larsen, director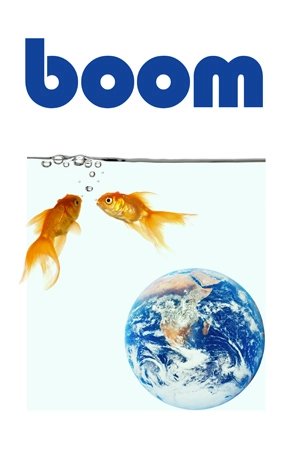 The Francis Marion University Theatre's winter production will be Peter Sinn Nachtrieb's Boom.  There will be a 2:00 pm matinee on Saturday.
THE STORY:
Jules, a grad student in marine biology, and Jo, a journalism student, meet one Saturday night in Jules's small underground laboratory on a university campus, after Jo answers Jules's online personal ad offering an encounter that promises "sex to change the course of the world." During his research on a deserted tropical island, Jules discovered patterns among the behavior of fish that seemed to portend a premature end to most forms of earthly life. So he has turned his tiny lab/apartment into a place to wait out the disaster and begin remaking humanity. A third character, Barbara, is the audience's guide in her portrayal of the end of civilization thousands of years earlier.
RESERVATIONS:  Reservations may only be made by calling the FMU Performing Arts Center Box Office at 843-661-4444 between 12:00 and 5:00 pm. $5 admission supports the Fine Arts Performing Arts Scholarships.