August 15, 2017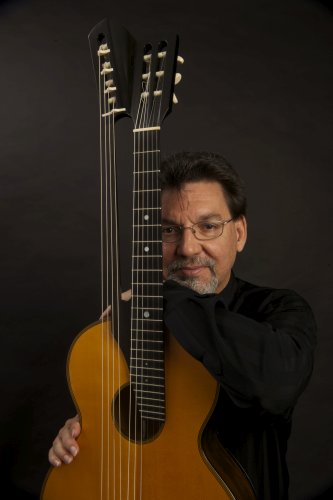 Fine Arts – Visiting Artist Series – Robert Trent, guitar
Robert  Trent, guitar
Professor of Music, Radford University
FMU Visiting Artist Series
Kassab Recital Hall, Hyman Fine Arts Center
2:30 pm Wednesday, February 14, 2018
Robert Trent has performed on the continents of North and South America, Europe, and in Asia, performing on modern guitar, Renaissance lute, and historic instruments of the nineteenth-century, in particular the 10-string Scherzer and authentic 19thc.guitar.  A first prize winner in numerous National and International competitions including; the Webb National Guitar Competition, the Masterworks Young Artist Competition (all instruments) and the chamber music prize at the International Competition "Arturo Toscanini" in Italy in Period Instrumental performance.
He is the first recipient of the degree Doctor of Musical Arts in guitar performance from the Peabody Institute of The Johns Hopkins University where he studied with Julian Gray, Manuel Barrueco and lutenist Ronn McFarlane. He also holds a Master of Arts of degree from Trenton State College (now The College of New Jersey) from whom he has received the Distinguished Music Alumni Award, and a Bachelor of Music degree from the Philadelphia College of Performing Arts.
Dr. Trent is in his 24th year as Full Professor of Music (Guitar and Renaissance Lute studies) at Radford University where he is in his 17th year as director of Radford University's Annual International Guitar Festival.  Many of his students are performers, educators and administrators at all levels in the U.S., and in Asia.
Since he is passing through the Florence area, he agreed to schedule a special free afternoon recital on Valentines Day.
RESERVATIONS: Thanks to Department of Fine Arts, this performance is free and open to the public. No reservations, general admission.