August 3, 2017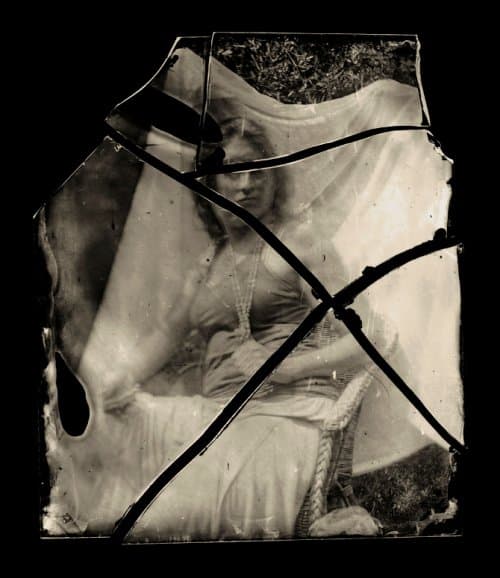 Gallery Series: 92/20 – Altered Realities: Photographs by Aspen Hochhalter and SC Clay > Higher Ed
92/20 Altered Realities: Photographs by Aspen Hochhalter
SC Clay > Higher Ed Invitational Ceramics Exhibit
February 20 – March 29, 2018
Monday-Friday, 8:30am- 5:00pm
Aspen Hochhalter was born and raised in Chipita Park, Colorado. She received her Masters of Fine Arts in Photo Based Media at East Carolina University in Greenville, North Carolina and her BFA in Photography from Creighton University in Omaha, Nebraska. She is an Associate Professor of Art and the Photography Area Coordinator in the Department of Art and Art History at the University of North Carolina, Charlotte. Her work explores the crossover between digital technologies, historic processes and the use of experimental materials through appropriation, self-portraiture, and collaborative projects. Recent accomplishments include work published in The Book of Alternative Photographic Processes: 3rd Edition, McColl Center for Art + Innovation Residency, exhibits at Pease Gallery CPCC, Castell Photography Gallery, East Carolina University, Kiernan Gallery, The Light Factory, and many other venues across the country. She serves as the Light Factory's Board of Directors Vice President and is active in the Society for Photographic Education, serving as a member of the National Board of Directors.
"92/20 is a collection of 92 wet plate collodion ambrotype self-portraits created in 20 days during the summer of 2011. These very personal self-portraits speak to the construction and deconstruction of feminine identity. It was also an experiment in returning to not only the roots of photographic expression by utilizing one of the earliest photographic processes, but also a return to the bare essentials of photographing: a reliance on self, silver and the sun. Yet, since wet plate collodions have to be coated, exposed and developed in a matter of minutes–all while the light sensitive photographic emulsion is still wet – this nineteenth century process has an intriguing parallel to the instant gratification of our current digital age.
"The images themselves are elusive sketches of a "self," playing to the camera, flowing in and out of poses and clichés–juxtaposed with unexpected flaws, irregularities, missing pieces and unsettling cuts and tears. I revel in the mistakes, the odd textures and unexpected chemical smears and veils that emerge on the photograph–most of which serendipitously occur over an eye or mouth–chance deletions and desecrations of the form that create an intense emotional content for which I couldn't have planned. With the 92 plates, I am now reconstructing what I deconstructed and fragmented with the camera, creating odd approximations of a whole. A sometimes unsettling reconstruction of self emerges: dismantled, fragmented and then stitched back together."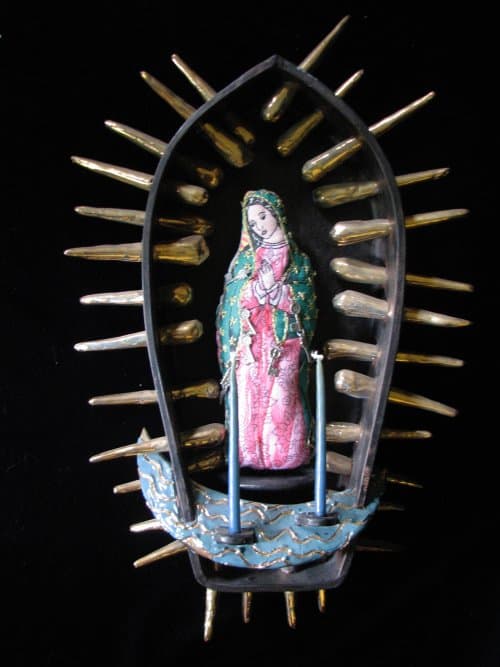 SC Clay > Higher Ed is an invitational exhibition featuring the ceramic artwork produced by 22 individuals teaching ceramics at 14 colleges and universities in the state of South Carolina. Serving as a cross section of contemporary ceramic art in the state, this exhibition reflects both the highly individualized work being produced by these artist/educators and also the depth of ideas and techniques explored within the curriculum of the various statewide institutions. Participants include: Deighton Abrams (Winthrop University), Joanna Angell (University of South Carolina: Beaufort), Daniel Bare (Clemson University), Mary Carlisle (Converse College), Bob Chance (Furman University), Jim Connell (Winthrop University), Daphne Cuadrado (Coastal Carolina University), Chotsani Elaine Dean (Anderson University), Hayley Douglas De Gonzalez (North Greenville University ), Carolyn Ford (Limestone University), Douglas Gray (Francis Marion University), Jean Grosser (Coker College), Elizabeth Keller (Coastal Carolina University), Bri Kinard (University of South Carolina), Jennifer Mecca (Winthrop University), Ralph Paquin (Presbyterian College), Virginia Scotchie (University of South Carolina), Sandy Singletary (Lander University), Blake Smith (North Greenville University), Mike Vatalaro (Clemson University), Denise Woodward-Dietrich (Clemson University), Valerie Zimany (Clemson University).