August 3, 2017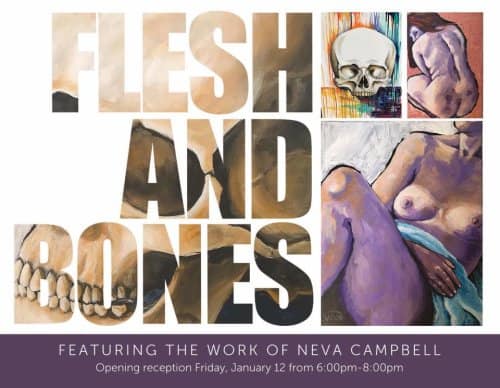 Gallery Series: Flesh and Bones by Neva Campbell and Anthro/Botanical ceramic sculpture by Elaine Quave
Art Gallery Exhibits TBA
January 9 – February 15, 2018
Monday-Friday, 8:30am- 5:00pm
Opening Reception 6:00pm Friday, January 12
Neva Campbell considers herself a modern impressionist using bright colors to convey emotional light and density. Her primary medium is acrylic paintings and ink/watercolor illustrations. Her work's complexity does not come from estimating its conceptual meaning but finding connections through shared human experiences of beauty, truth, and emotion. Portrait artist Bob Johnston has said about her art, "There is a sensitivity to her work that inspires the viewer to participate in the messages of her creations."
She studied at The Art Institute, where she discovered her love of the intricacies of color and texture. After moving to Charleston, she strengthened her techniques by working with several artists who helped her hone her skills with acrylics and push her boundaries through new media. She is a native of South Carolina, where she finds inspiration in the South's dark history, gorgeous vistas, and briny waters.
She was recognized as an Artist of the Month in 2013 by Grand Strand Arts, participated in ArtFields 2014, 2016 and 2017, was chosen as Best Artist for the 2016 Grand Strand Happening List, and she has displayed and sold her work in South Carolina since 1994. She currently lives and works in her hometown of Myrtle Beach.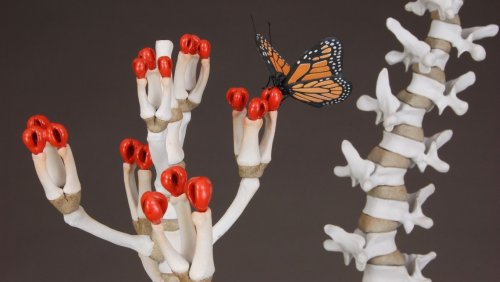 Elaine Quave received a BFA in crafts from The University of the Arts in Philadelphia and an MFA in ceramics at Tyler School of Art, Temple University.  She currently  teaches ceramics at the South Carolina Governor's School for the Arts and Humanities (SCGSAH), where she was a graduate of the inaugural program of the residential high school.  In addition to experience as a 3-D and ceramics instructor at Tyler, SCGSAH, and the Greenville County Museum of Art in Greenville, SC, Mrs. Quave has also assisted for workshops at North Carolina's Penland School of Craft and Pilchuck School of Glass in Washington. Elaine Quave is the 2015 recipient of the Regina Brown Teacher Development Award through the National K12 Ceramic Exhibition. Mrs. Quave's work has been exhibited nationally at venues including the Arrowmont School of Arts and Crafts, Baltimore Clayworks, the Franklin Park Conservatory and Botanical Gardens, Lee Gallery of Clemson University, and Thompson Gallery of Furman University.
Her ceramic sculptures "evoke a garden, one reminiscent of a bleached coral reef in which the reflection of our own human nature is both terrifying and beautiful at the same time. Porcelain bones are arranged to resemble plants, each implying their own unique stories of our personal interactions with them. The work calls for us to recognize loss of biodiversity and the extinction that is quietly happening around us in the current geological age – referred to as the Anthropocene – an age characterized by the impact of human related activities on the ecological balance of nature."