August 3, 2017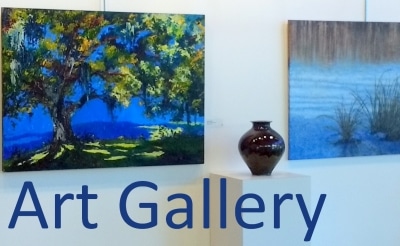 Gallery Series: "Rasa Kruti" – figurative art by Vilas Tonape, and Jewelry by Kate Furman
Vilas Tonape
Fayetteville, NC

Artist Reception 6:30 pm Tuesday, September 5, 2017
In Sanskrit, Rasa means Aesthetics and Kruti means Visual Art. Aesthetics of Visual Art is the intended refrain of this show
Vilas Tonape finds figure the most intriguing genre to work in. He expresses, "human form to me is a very engaging form. Even more captivating is the uniqueness and idiosyncratic perfection of each member of our human race". This is true, even while we might acknowledge that Mother Nature is interested in creating a perfect species, not perfect individuals.
Tonape states, "in painting, my style has emerged through intense exploration and practice of interpretive images – seeing and painting simply the shapes that enchant the eye". He continues, "becoming an artist has been a defining aspect of my life". His approach is best described as classically inspired contemporary realism. He aims to continue to be deeply embedded in the classical mode, yet breaking new ground.
He received his BFA in Drawing and Painting with distinction from the Sir J.J. School of Art, University of Bombay, India. He earned an MFA in Painting from Texas Christian University in Fort Worth, Texas. His work has been exhibited internationally, including venues in New York, Chicago, Los Angeles, Ontario and Bombay. Tonape has won numerous awards throughout the United States and India, and his work has been critically acclaimed. Palm Beach Post says: "Tonape's painting can be described as classically inspired, contemporary-realism—interpretive images that enchant the eye".
A native of India, Tonape resides in North Carolina, and chairs the department of art at Methodist University in Fayetteville.
Kate Furman
Greenville, SC
Kate Furman was born and raised in Greenville, South Carolina.  It was at Greenville's Fin e Arts Center that she was introduced to metalsmithing. She received her Bachelor of Fine Art in Jewelry and Metalworking from the University of Georgia in Athens, Georgia. She went on to study at the Rhode Island School of Design in Providence, Rhode Island, where she received her Master of Fine Art in Jewelry and Metalsmithing. Kate also spent time raft guiding, skiing and teaching art in Jackson Hole, Wyoming and apprenticing under established jewelry designers in New York City. Currently, she works full time in her Village of West Greenville studio and teaches jewelry at Greenville Center for Creative Arts.
"My pieces tell stories. They tell of storms weathered and turbulent whitewater navigated. I collect things while I am wandering in wilderness, seduced by the cast off flora generously littering the ground beneath my feet. They are scored with lines and scars depicting their histories and hinting to aspects of the primitive environment we deprive ourselves of. They are a part of the natural cycle, undisturbed and unprotected, and I aim to highlight their undulations and ornate subtleties. Each piece in my series evokes the place where it was found and what I was doing there. Their presence alone serves as a sketchbook, or journal, of where I have been and what I have seen."
August 22 – September 28, 2017
Monday-Friday, 8:30am- 5:00pm