June 25, 2019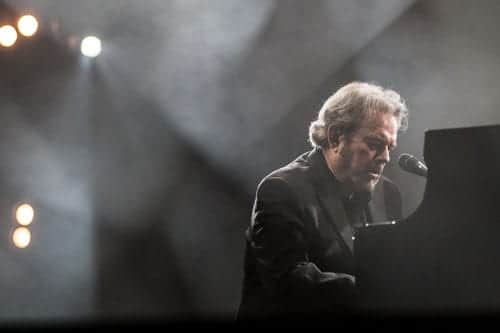 Jimmy Webb: The Glen Campbell Years
When:
January 25, 2020 @ 7:30 pm – 9:30 pm
2020-01-25T19:30:00-05:00
2020-01-25T21:30:00-05:00
Where:
Performing Arts Center
201 S Dargan St Florence
SC 29506 United States
Songwriter Jimmy Webb has had chart-topping hits in a unique range of genres over the last 50 years, from country to pop to disco, with songs including "Worst That Could Happen," "The Highway Man," "Up, Up and Away" and "MacArthur Park." But perhaps the most enduring partnership out of all those memorable songs is his musical brotherhood with Glen Campbell.
Jimmy Webb: The Glen Campbell Years highlights some of the 100+ recordings from the Webb/Campbell songbook, pulling the audience in with various accounts each night of the personal side of generational touchstones like "Honey Come Back," "By the Time I Get to Phoenix," "Wichita Lineman," "Galveston" and more from decades of shared musical memories.
Webb is an American songwriter, composer and singer known worldwide as a master of his trade. His timeless hits continue to be performed and recorded by the industry's biggest names, and his new compositions span the musical spectrum from classical to pop. This past year saw his "Wichita Lineman" on the set list in three major artist tours – Guns N' Roses, Little Big Town, and Toby Keith – and used prominently in an episode of the Netflix series Ozark.
Webb is the only artist ever to have received Grammy Awards for music, lyrics and orchestration. His numerous accolades include the prestigious Ivor Novella International Award (2012) and the Academy of Country Music's Poet Award (2016). In 2016 Rolling Stone magazine listed Webb as one of the top 50 songwriters of all time.
Since his first platinum record "The Worst That Could Happen," Webb has had numerous hits including "Up, Up and Away," "By the Time I Get to Phoenix," "Wichita Lineman, "Galveston," "Highwayman," "All I Know" and "MacArthur Park," and has also become a leader and mentor in the industry as a champion for songwriters.