June 15, 2020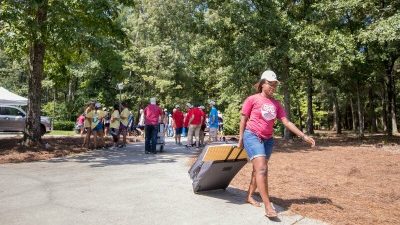 Student Move-In by Appointment
When:
August 14, 2020 – September 4, 2020
all-day
2020-08-14T00:00:00-04:00
2020-09-05T00:00:00-04:00
Contact:
Housing Office
8436611330
Returning to campus will look a little different this fall year due to COVID19. The process will be by appointment only this fall to ensure the safety of our students, residential assistants and housing staff. Please contact the Housing Office for more information and to schedule a time to return to campus.