June 25, 2019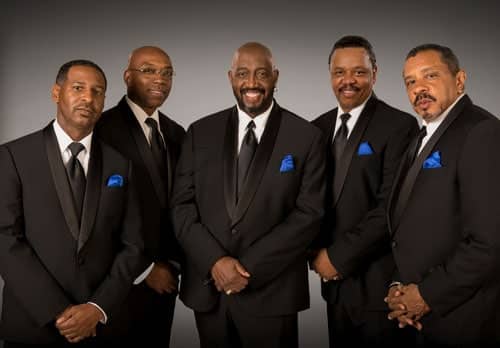 The Temptations
When:
March 7, 2020 @ 7:30 pm – 9:30 pm
2020-03-07T19:30:00-05:00
2020-03-07T21:30:00-05:00
Where:
Performing Arts Center
201 S Dargan St Florence
SC 29506 United States
For more than 50 years, The Temptations have prospered, propelling popular music with a series of smash hits, and sold-out performances throughout the world.
The history of The Temptations is the history of contemporary American pop. An essential component of the original Motown machine, that amazing engine invented by Berry Gordy, The Temptations began their musical life in Detroit in the early sixties. It wasn't until 1964 however, that the Smokey Robinson written-and-produced "The Way You Do the things You Do" turned the guys into stars. 
An avalanche of hits followed, many of which…"My Girl," for instance…attained immortality. "It's Growing," "Since I Lost My Baby;," "Get Ready," "Ain't Too Proud to Beg," "Beauty Is only Skin Deep," "I Wish It Would Rain"…the hits kept coming.