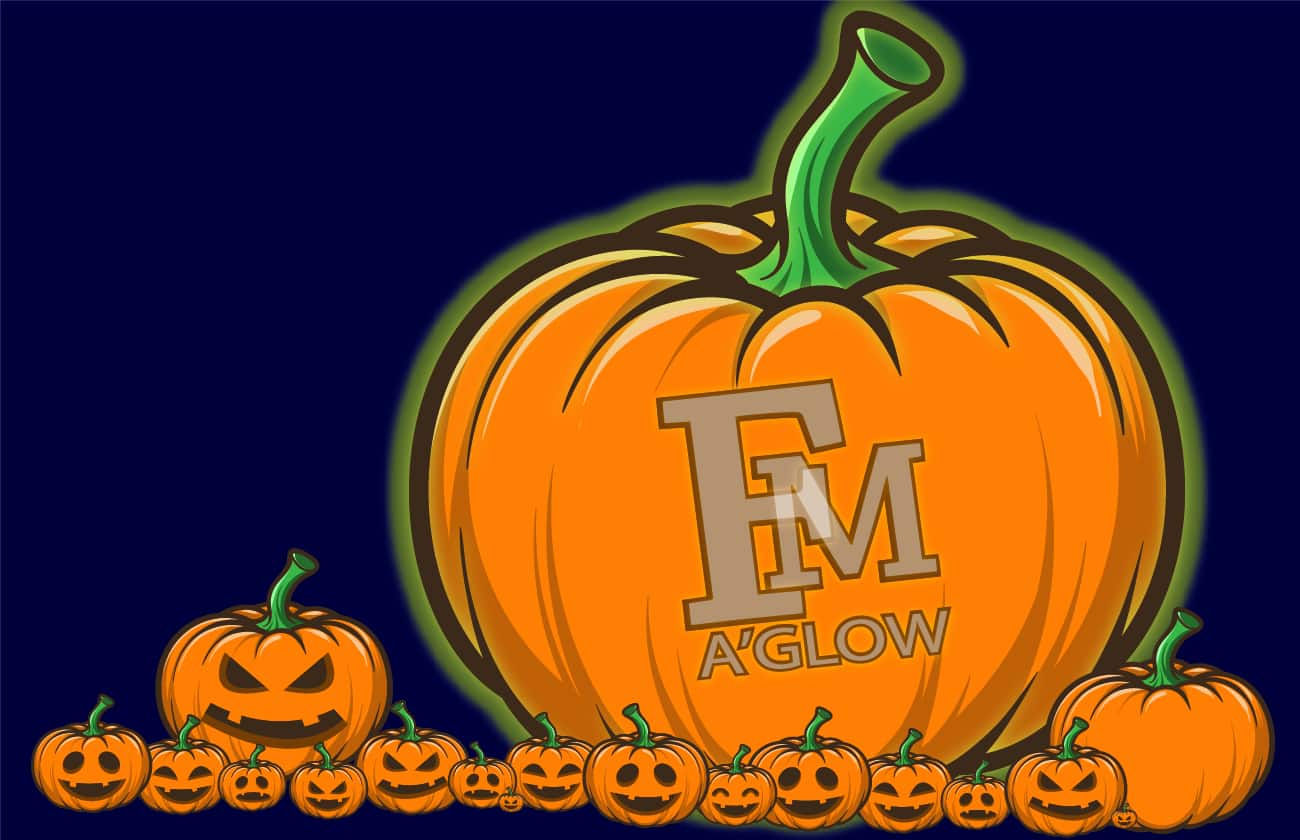 The wooded walkways of Francis Marion come to life for the first-ever FM A'glow! This walk-through display of Jack-O'Lanterns will feature decorated and illuminated pumpkins from campus organizations and local school groups with awards for best displays!
FM A'glow
The first-ever FM A'glow was held Saturday, October 27 from 6:30 p.m. to 9 p.m. on a lighted walking loop that starts at the back of Parking Lot H (near The Grille) on the FMU Main Campus.
From there the path continued to Ervin Dinning Hall, then to the right along the sidewalk to the backside of Watson, Snow Island Resident Halls, then right again to follow the walkway and loop back to Parking Lot H.
The FM A'Glow event was originally scheduled for Friday and Saturday night. The Friday night event has been cancelled due to the threat of inclement weather. FMU students will participate in a "Pennywise Pumpkin Party" in and around Chapman Auditorium, beginning at 7 p.m. That event will include a  screening of the new Halloween classic It at 7 p.m.
Francis Marion University's FM A'Glow brought out more than 400 carved and painted jack-o-lanterns to campus for a night of friendly competition! Winners were chosen and prizes were given to both FMU groups and public schools for an array of categories, including: People's Choice, Most Artistic, Scariest, and Best Theme.
Click the link below to see a full list of pumpkin contest winners!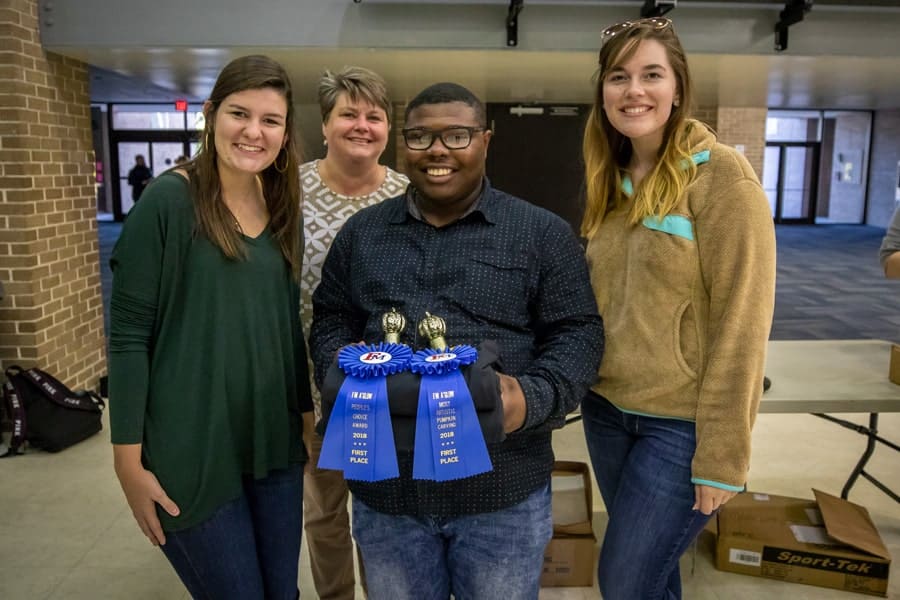 More Info
Black crape and Hay Bales will be provided at the sites. Electric LED Tea Lights will be used for Pumpkin lighting. These will be provided. 
All "Sites" need to be set-up and A'GLOW by 6:00pm on the nights of the event.  You may begin work on your site as soon as you receive your assigned site number.
We will have luminary bags along the walk ways, as well as lighting/light effects in the trees and woods.
All decorations need to be weather proof and displayed for both nights.
 It is the responsibility of the organization to clean their site after the event is over.

Pumpkin Pickup
Information as to Pumpkin Distribution will be sent to registered groups as to where and when they can pick-up their free pumpkins.  Please make sure you group provides a reliable e-mail contact address.
All Registered FMU Student Groups can request up to 8 pumpkins at no cost.
Beyond the free pumpkins if your group desires more or different size pumpkins or other decorations for your site, you are free to purchase and develop their site as you see fit to compete for a variety of awards.