November 15, 2023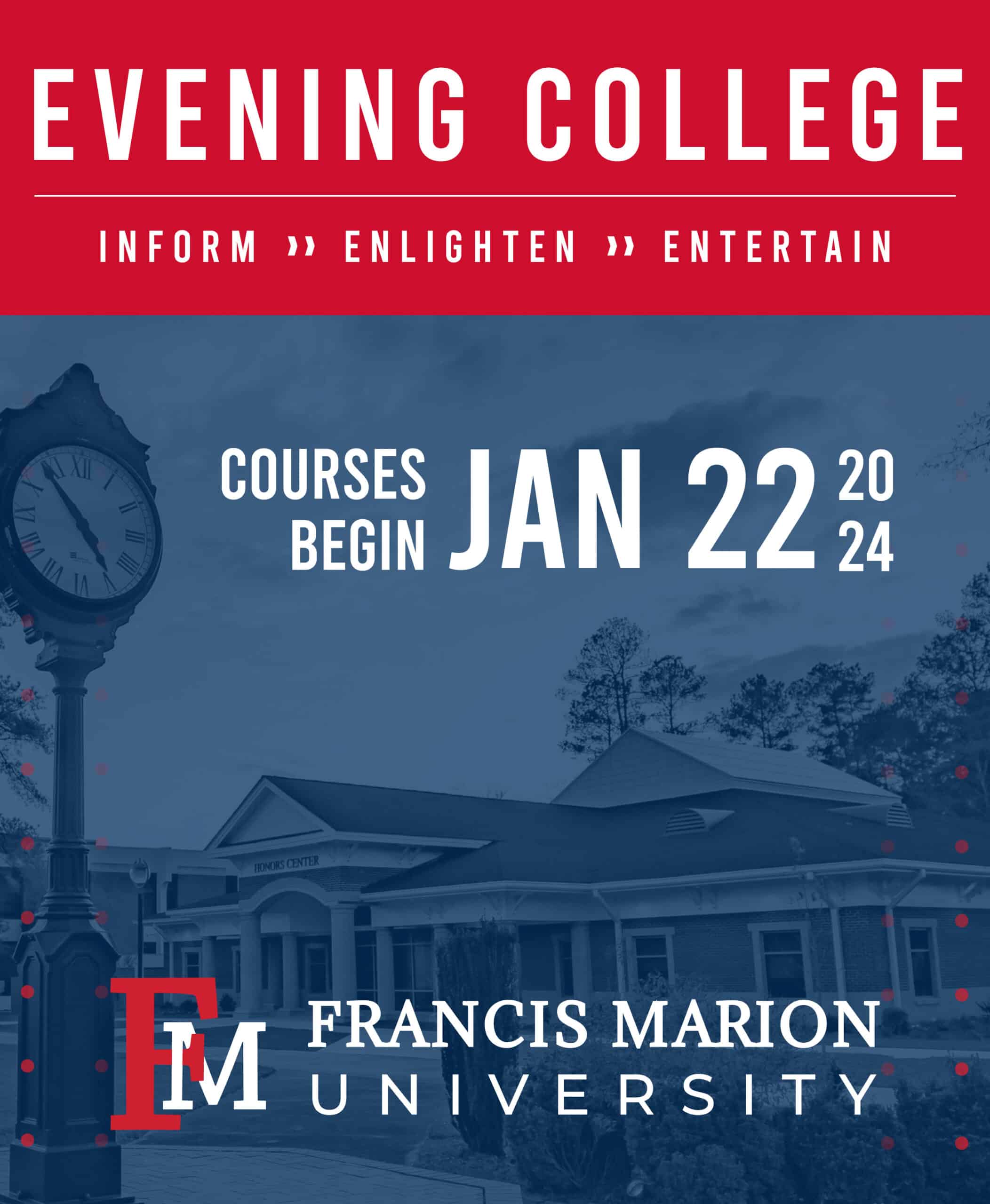 FMU announces Evening College courses for spring 2024 semester
Francis Marion has announced eight courses as part of its spring Evening College program. Registration for Evening College courses is open now. Courses begin the week of January 22  and meet once per week for eleven weeks.
This semester's offerings include: 
The Artistry of Paper: Exploring Bookbinding and Paper Techniques taught by Delaney M. Shin

Cerveza with Compañeros: Basic Spanish for Adults taught by Dr. Kristin Kiely

American Ghost Stories taught by Dr. Rebecca Flannagan

Boxes and Pens: An Introduction to Woodworking taught by Dr. Christopher Johnson

Exploring Watercolor 2 taught by Ms. Jane Jackson

Nature and Landscape Photography taught by Dr. Julie Mixon

Yes! You Can Sing – Group Voice for All Ages taught by Dr. Fran Coleman

American Sign Language Essentials taught by Ms. Jazzmyne Pipkins
The FMU Evening College program is for professional and personal development. Evening College credits are not applicable to degree programs. Each course requires a $200 fee. 
For more information on each course or to register, visit www.fmarion.edu/eveningcollege, email eveningcollege@fmarion.edu, or call (843) 374-4215.