February 15, 2021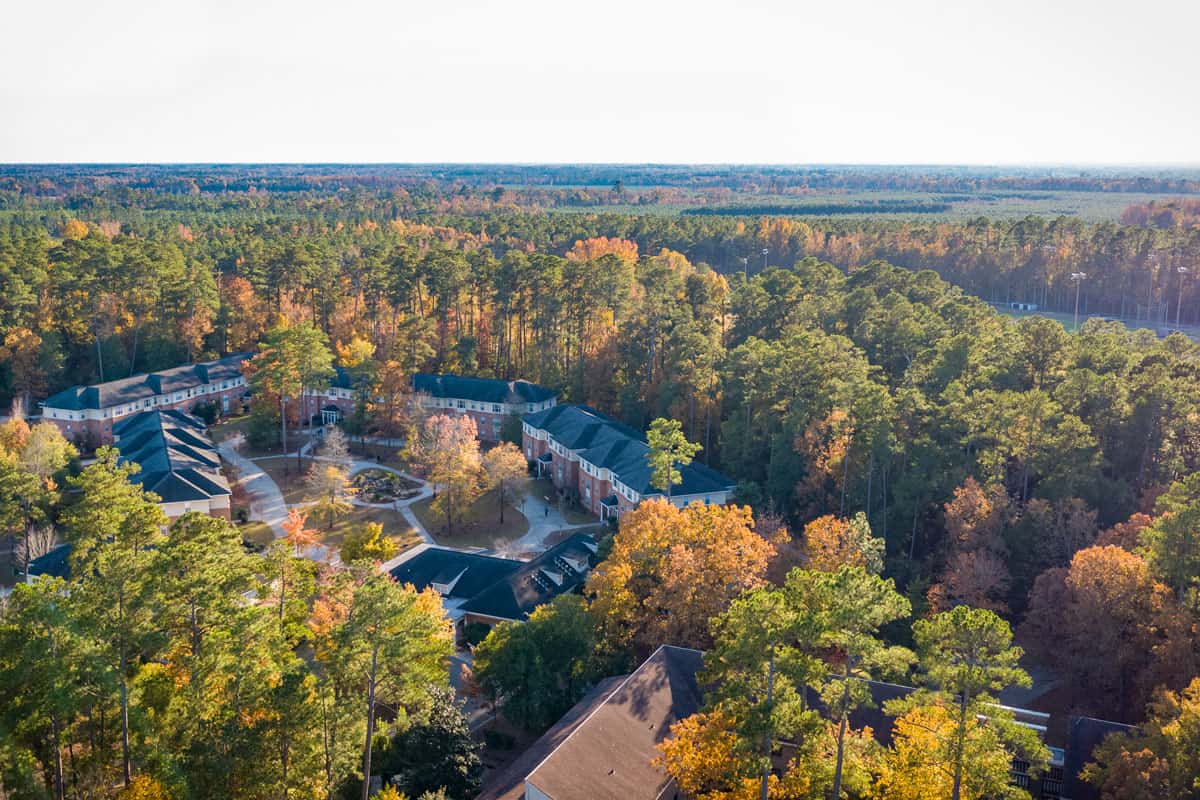 FMU lands $699,279 stormwater grant from U.S. Department of Commerce
Francis Marion University has received a $699,279 grant from the U.S. Department of Commerce's Economic Development Administration to assist in upgrading the stormwater drainage system on campus and to make FMU's main campus more resilient in the face of future storms and floods.
The grant is part of a $17.3 million package awarded to the state of South Carolina by the EDA, which is a branch of the United States Department of Commerce. Dennis Alvord, the acting assistant secretary of commerce for economic development, said the grants would "strengthen South Carolina's water infrastructure, support the state's workforce, and set the conditions for new business growth and the creation of good paying jobs."
Most of the grants were awarded to entities in the Pee Dee Region. FMU was the only college or university to receive a grant.
The grant does require a partial match by the recipient. FMU will add $175,000 to the initiative, pushing the total amount available to almost $875,000. That will fund a variety of flood, and stormwater mitigation projects across campus.
Dr. Fred Carter, FMU's president, said the grant would address a significant need on campus. He cited the collaborative efforts of a group of FMU administrators for securing the funds, including Darryl Bridges, FMU's Vice President for Finance and Facilities; Director of Facilities Management Ralph Davis; Director of Facilities Engineering and Maintenance Mike Richey; Assistant Vice President for Purchasing & Contractual Service Eric Garris; and Brianna Dennis, executive director for the Kelley Center for Economic Development.
"Darryl, Ralph, Mike, Eric, and Brianna worked through a long and competitive process to make this happen," said Carter. "This isn't glamorous work, but it is important. The projects this grant will fund will go a long way towards making our campus safer and more accessible for our students, faculty and staff."