March 31, 2021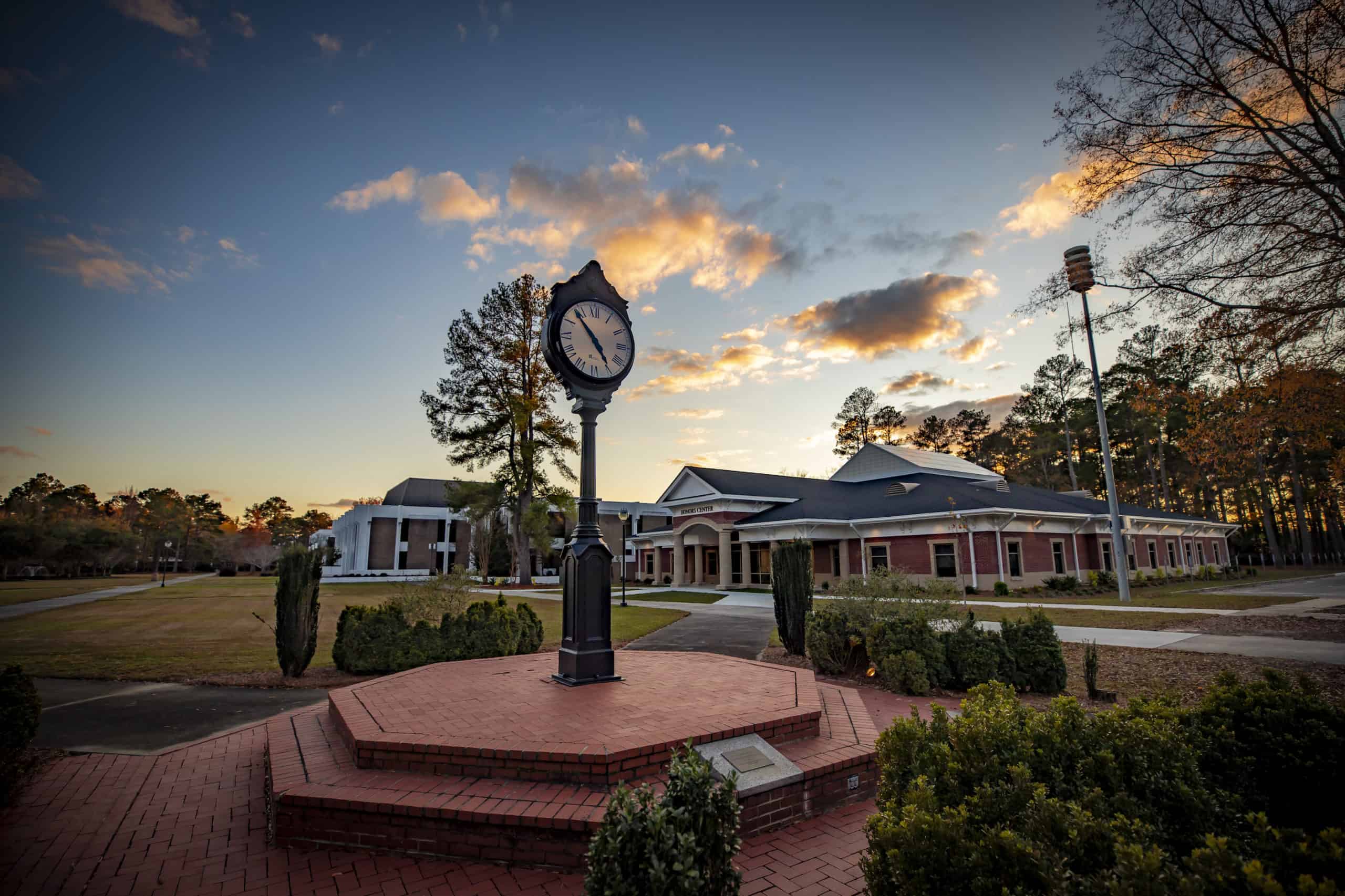 FMU mourns the passing of long-time trustee Edward Ervin
Edward S. Ervin III of Sumter, a long-time member of the Francis Marion University Board of Trustees, passed away on Tuesday. 
Ervin, who was 95, served FMU and the cause of higher education in South Carolina for nearly 50 years, beginning with his appointment to the State College Board of Trustees in 1975. 
The state college board was created in 1970 to jointly govern the new Francis Marion College as well as Lander College and the College of Charleston, both of which became state universities at the same time FMC was founded. When separate boards were established for the three colleges, Ervin was appointed to the new Francis Marion Board of Trustees. He served that board for many years, including a stint as chairman of the board. In recognition of his long service was eventually named trustee emeritus.
The Ervin Dining Hall on the FMU campus is also named in Ervin's honor.
Dr. Fred Carter, president of FMU, said Ervin's character and ability were instrumental in the growth and development of the University during its formative years.
"Ed Ervin was a distinguished gentleman and businessman of great skill and integrity," said Carter. "The guidance that men and women such as Ed Ervin provided to FMU through the years made all the difference. Of course, that legacy continues with the leadership of our current board.
"I had the pleasure of knowing him for many years. Working with him, and being around him, was a delight. He will be missed."
Ervin was born in 1925 in Manning, S.C. He was a son of the late Edward S. Ervin Jr. and Thelma Eadon Ervin.
He was a graduate of Carlisle Military School, and served in the U.S. Navy during World War II. After the war, he attended Wofford College, graduating in 1949.
Ervin was the retired owner and operator of Ervin Adjustment Co. He was a licensed adjuster, appraiser and Realtor.
He was a past member of several national, regional and state adjusting organizations and several civic service, social and historical organizations. He served as chairman of the Santee-Wateree Mental Health Center, was a former president of the Sumter Cemetery Association, and as noted, served for years on the State Board, and FMU Board of Trustees. He was a member of First Presbyterian Church in Sumter.
Ervin was first married to the late Irene Yates Ervin. He is also predeceased by a daughter, Augusta Nadol (Richard); a son, Edward S. Ervin IV; and his second wife, Doris DuBose Ervin.
Ervin is survived by a granddaughter, Lauren Pippin (Andy) of Charleston, and a great-grandson, Tyler Pippin.
Graveside services will be held at 2 p.m. Friday in the Sumter Cemetery with the Rev. Nick Cheek officiating.
Memorials may be made to Francis Marion University Education Foundation, Wofford College and United Ministries.