April 30, 2019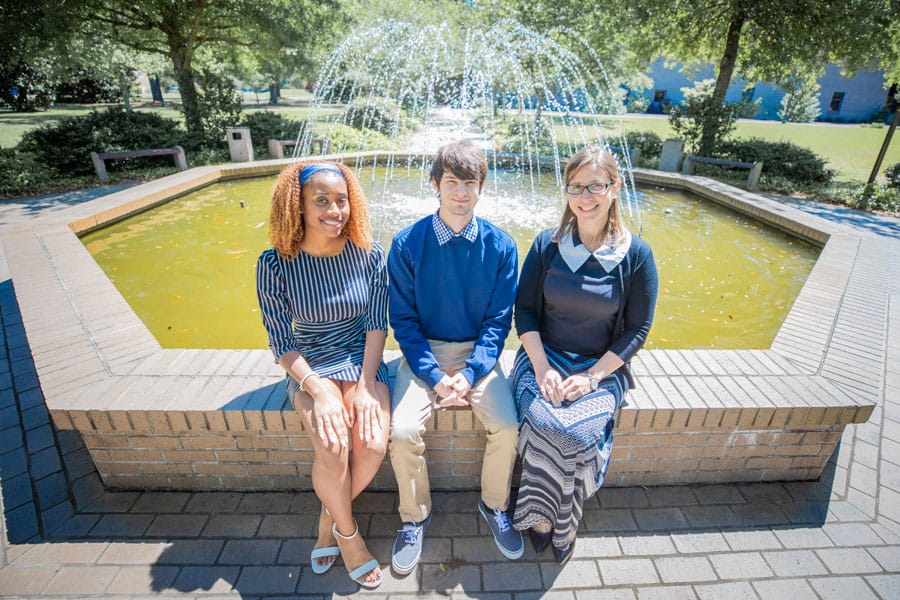 FMU team captures Pee Dee Idea Challenge
A team of marketing and computer science majors from Francis Marion University were victorious in the third annual Pee Dee Idea Challenge, held last month at Coker College.
FMU students Randy Chavis, Kristen Grezch and Ricki Banks combined to design and pitch a computer application called "Pro-Scheduler," designed to help medium- and small-sized companies schedule activities on the Android platform.
A team of judges from Wells Fargo selected the FMU team the winner out of 10 semi-finalists from area colleges. First prize came with a $2,100 cash prize. Winners are encouraged to pool the money and launch the idea.
The Pee Dee Idea Challenge brings teams together to develop product, service and business ideas, and then present them to judges. Idea submissions must be for new, independent, student-led business ideas or ventures in the pre-launch or early stages.  Student teams are then judged in a three-phase competition that allows them to pitch their business, then, eventually, to answer detailed questions about it from the judges panel.
More than $7,500 in prize money was awarded during the competition, which is sponsored by Wells Fargo and the Clouse-Elrod Foundation.