FRANCIS MARION IS TURNING

50!
It's a celebration all year long!
Next Up: FMU 50th Anniversary Gala Fundraiser! October 1 at the FMU Performing Arts Center.
Doug's Day Festival
Smith University Center
November 14, 2019
FMU celebrated the birthday of its founding president, Doug Smith, on November 14! The community enjoyed an Edwin McCain concert and a festival that included food trucks, craft beer and beverages, and a live DJ in the  Smith University Center before the concert!
Community Christmas Party
The Wallace House
December 5, 2019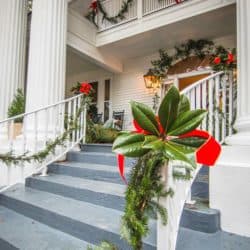 FMU celebrated its annual community Christmas celebration at the Wallace House!
Children's Santa Party
The Wallace House
December 11, 2019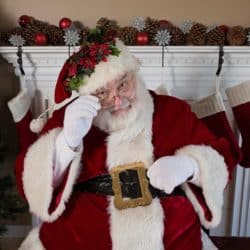 A favorite tradition at FMU, Santa stops by to wish all of the Patriots a happy holiday season. There were pony rides, a 50th celebration cake, and more!
FSO Celebrates FMU@50!
FMU Performing Arts Center
February 10, 2020
Special music, solos by FMU alumni and the always classic sound of the Florence Symphony Orchestra will combine for an exquisite musical salute to the University. Alumni artists John Sweeney '09, Arthenius Jackson '09, Bree Boyce Marsh '15, and Caroline Starling '17 join the FSO. All made for an unforgettable evening.
50th Anniversary Fundraiser Gala
FMU Performing Arts Center - April 7, 2020 - 7:00pm

The University will host a grand FMU Gala at the Performing Arts Center. The event will celebrate FMU's legacy and its future. Proceeds will support FMU's First Generation Fund initiative, which provides resources to support first generation college students at FMU.
A Look Back
It's been a great 50 years at Francis Marion! Take a look back at some of FMU's most memorable moments  through the past five decades!
History
FMU was founded by special legislative act on July 1, 1970 as Francis Marion College, a part of South Carolina's system of public colleges and universities.  That followed a 14-year run as a two-year branch college of the University of South Carolina.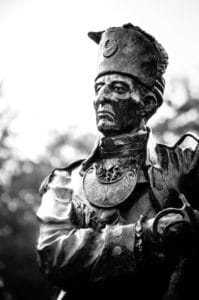 The University has grown and flourished in the 50 years since. It has remained true to its mission to serve the people of the Pee Dee Region, while at the same time developing programs and curriculum that serve and  impact the entire state of South Carolina.
Today, more than 4,000 students matriculate in more than 40 majors at FMU.  In recent years the University has created programs in the health sciences, started industrial and mechanical engineering programs, developed its first doctoral program and added a significant physical presence in downtown Florence.
FMU's main campus on located five miles west of Florence.
More is on the way. Construction has begun, or will soon begin, on a new honors center, on new medical education labs and clinical space in the old post office building in downtown Florence, and on a new freshwater ecology lab and conference center on recently gifted land just north of campus.