January 28, 2020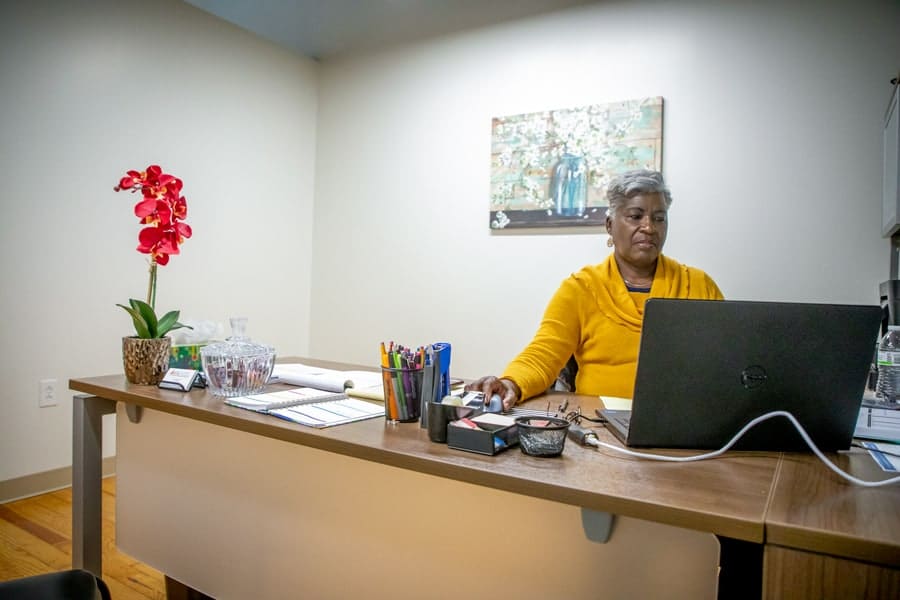 FMU's business incubators are full capacity
Less than four months after they opened, both local business incubators operated by Francis Marion University are at capacity. 
The incubators are located at University Place in Florence and at the Continuum in Lake City. They're operated by FMU's Kelley Center for Economic Development. The incubators provide small business startups with affordable office space, support services including some training,and the opportunity to collaborate with other entrepreneurs. Businesses at both incubators share common space. 
The businesses currently housed in the incubators include an array of small business start-ups and entrepreneurial endeavors.  The University Place incubator houses four clients: Aroha Afro-Latin Dance, FAC Healthcare Resources, Force Electrical, and Project Addie. The Lake City incubator's five office spaces house Brown's Clean Team, Zapz Entertainment, Streamline Global Marketing, Transforming Minds, and Project 125. 
Brianna Dennis, executive director of the Kelley Center for Economic Development, says the business diversity has proven to be a great asset to the incubators' clients.
"The culture is built to thrive on sharing experiences, networking, and utilizes businesses within our FMU incubator network," Dennis says. "Many of our incubator clients, past and present, procure goods and services, and seek expertise from each other. It's a very collaborative environment." 
Tenants in the incubators receive space and support for a one-year period. Incubator fees, including space are support, are just $200 per month. 
The incubators' support programs are tailor made to encourage the growth of small businesses. Services include a dedicated technical assistance staff, referrals to program partners, professional development and training opportunities, and more.
The Florence-based incubator is located on the second floor of the University Place building at 142 North Dargan Street. It's a three-story structure gifted to the University by the City of Florence and refurbished with help from the Drs. Bruce and Lee Foundation. The building also houses some FMU offices, the offices of the North Eastern Strategic Alliance (NESA), and a first-floor art gallery.
Lake City's brand-new, state-of-the-art Continuum is the host for the other incubator in one of the most architecturally diverse buildings in the state. The Lake City incubator offers the same benefits as the Florence location. It is located in the same building as the Continuum's classrooms and office but is accessed through separate entrances.
The Continuum is a unique educational center, offering dual enrollment courses for high school students through FMU-certified faculty, and technical college courses through Florence-Darlington Technical College.