September 11, 2023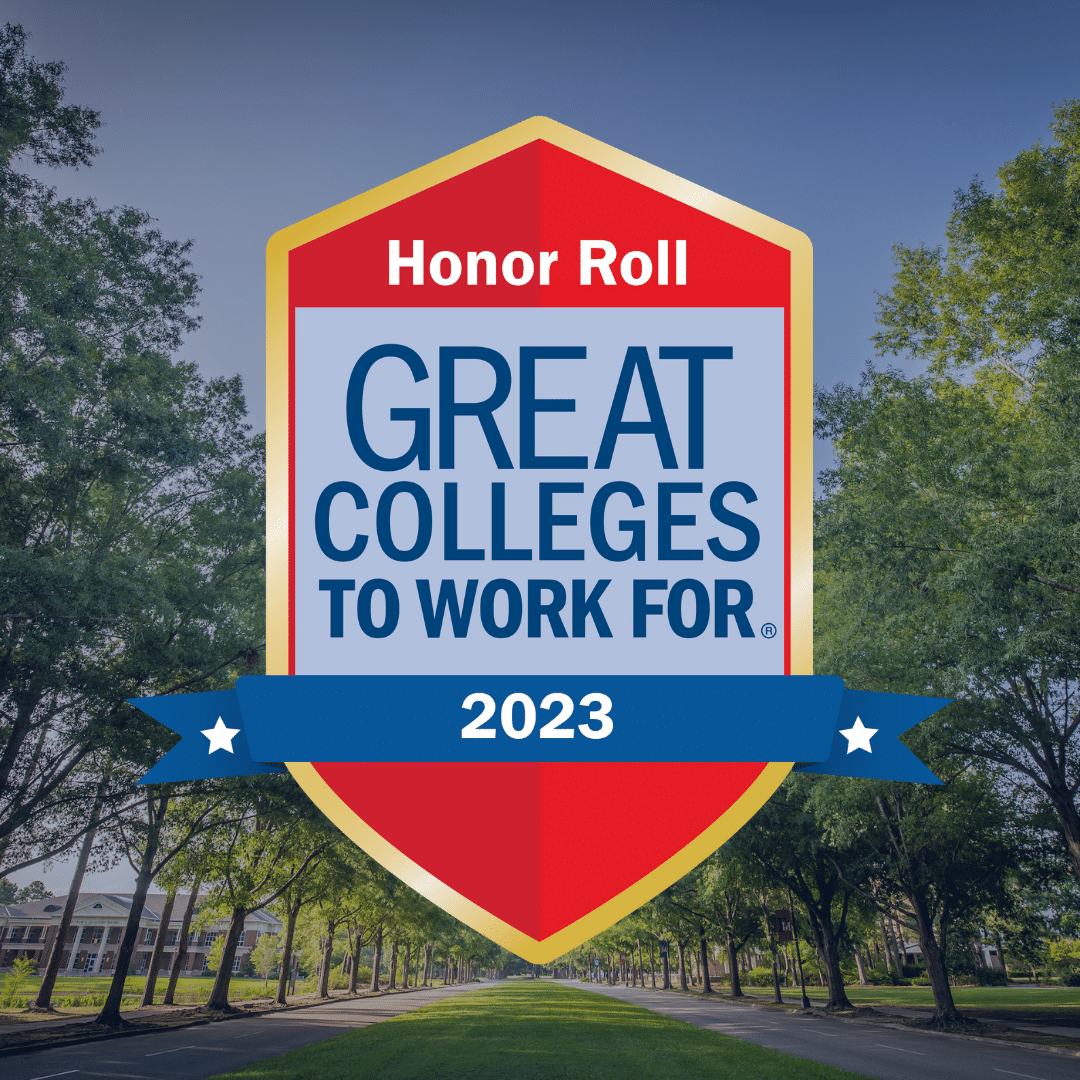 Francis Marion recognized as a 2023 Great College to Work For® eleven years in a row
Francis Marion University has been named to the 2023 Great Colleges to Work For® list for the eleventh year in a row, with top marks in all ten categories measured. Universities are recognized based on results from surveys administered to employees. 
Being a workplace that excels in all ten parameters of the assessment, FMU has earned the special designation of Honor Roll institution. This year marks FMU's tenth time receiving Honor Roll distinction. Out of the 194 universities that participated, 72 received recognition as a "Great College to Work For," and only 42 received Honor Roll status.
The ten categories measured in the surveys include: job satisfaction and support, compensation and benefits, professional development, mission and pride, supervisor/department chair effectiveness, confidence in senior leadership, faculty and staff wellbeing, shared governance, faculty experience, and diversity, inclusion and belonging.
The survey results are based on a two-part assessment process: an institution questionnaire that captures employment data and workplace policies from each institution, and a survey administered to faculty, administrators, and professional support staff. The primary factor in deciding whether an institution received recognition was the employee feedback.
"FMU is proud to be included on the Great Colleges to Work For® list for the eleventh year in a row. We are especially delighted to receive the highest ranking in every category," said FMU President Fred Carter. "This honor is a testament to the quality and collegiality of this fine faculty and staff. They make this university a great place to work and a great place to receive an education."
The Great Colleges to Work For® program is one of the largest and most respected workplace-recognition programs in the country. For more information and to view all current and previously recognized institutions, visit the Great Colleges program website at GreatCollegesProgram.com and GreatCollegesList.com. ModernThink, a strategic human capital consulting firm, administered the survey and analyzed the results. The full list is published annually in The Chronicle of Higher Education.