May 8, 2020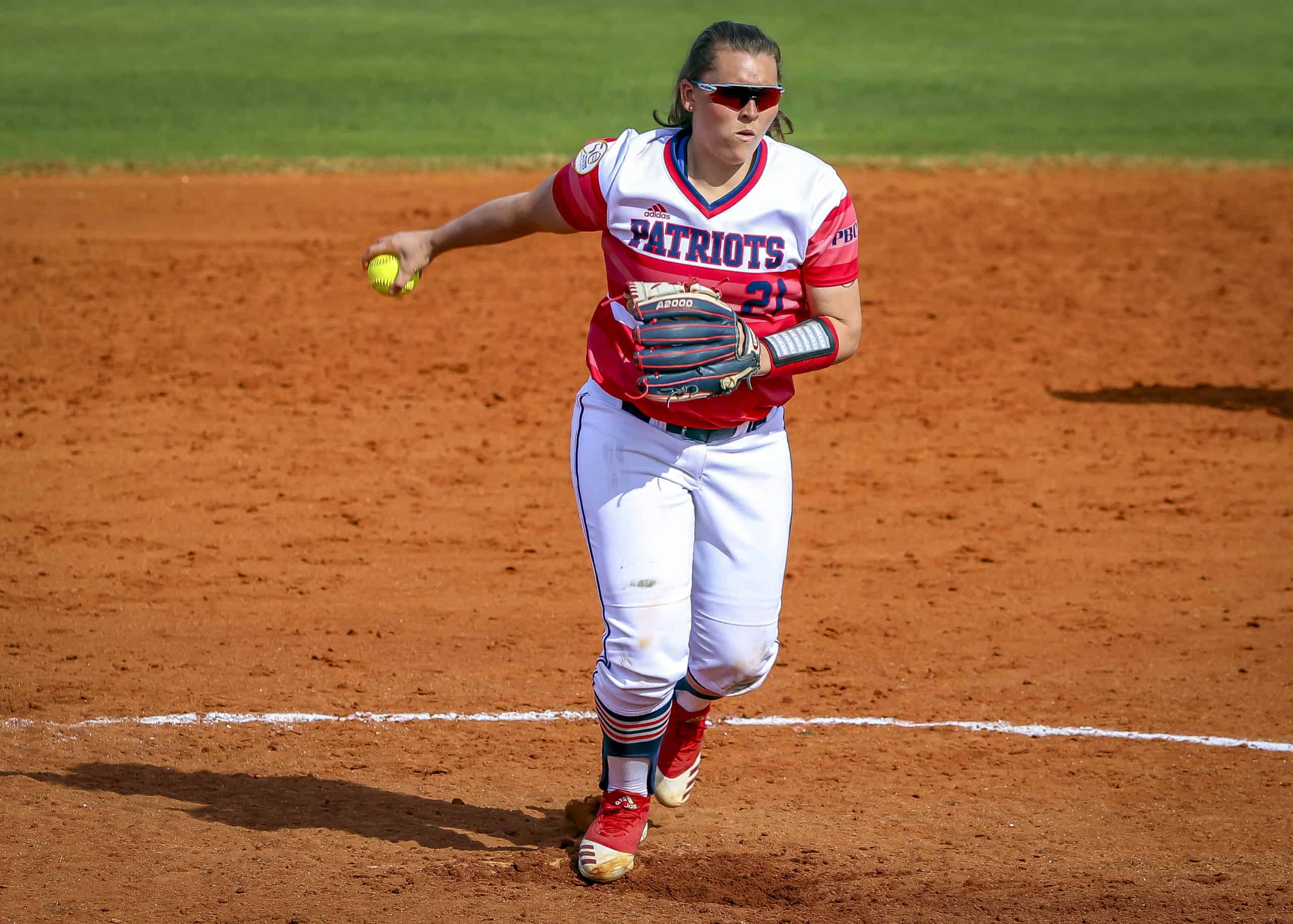 From Fakenham to Florence: Softball brought Hutchison to FMU
Francis Marion University is close to lots of places.
It's only an hour's drive to Myrtle Beach, a few hundred miles to the Blue Ridge Mountains, and half day's drive to Atlanta and Florida.
One place it's not close to is Fakenham, England, a quaint little town in the County of Norfolk on England's east coast.
Fakenham is the hometown of Amie Hutchison, a member of FMU's spring 2020 graduating class. She's among the university's first cohort of sports management majors, and one of FMU's top grads in that area.
That makes Hutchinson unique. Her path to FMU makes her even moreso. Hutchinson was recruited to FMU to play softball. FMU recruits athletes from around the world on a regular basis, but softball players from the United Kingdom are rare, at FMU or anywhere else. The game is barely 50 years old in the U.K., and is not widely played.
Hutchinson took up what is a  distinctly American sport after a demonstration at her school by a coach from the Great Britain Women's National Softball team. Prior to the demonstration Hutchinson  had never heard of softball, much less played it.
Turns out Hutchinson  was a natural. Two years later, she was pitching for the Under 13 national team in the European Championships against Turkey. Hutchinson and her teammates prevailed and she was hooked.
"It was a great honor to wear the Great Britain shirt and represent my country while winning a gold medal was absolutely incredible," says Hutchinson. "There are no words to describe how amazing it was."
Softball provided Hutchison with a path to attend college in the United States. She started at two U.S. junior colleges — Eastern Florida State College and Gulf Coast State College — and then  caught the eye of FMU Softball Coach Stacy Vallee at a junior college tournament. It was off to FMU for her final two years of college where she excelled on the field and in the classroom. She was part of this spring's nationally ranked FMU team that went 24-3 before the coronavirus outbreak ended the season.
"It was really difficult to end it that way," Hutchison says. "We were having an amazing season… I'm just glad that I got to experience all the fun and friendships I did throughout my career at FMU. I've had great experiences and made memories that will stay with me forever."