Welcome Address from the Dean of the School of Health Sciences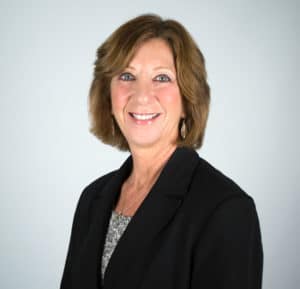 Welcome to the Francis Marion University (FMU) Nursing Department, and thank you for visiting our website!  An education in nursing is an excellent career choice because it is predicted that the nursing shortage will continue and be significant in the future. The Institute of Medicine (IOM) reports predict a 29% shortage of nurses by the year 2020 (McNeil, 2010). In the Pee Dee region of South Carolina, healthcare organizations are in need of nurses and hire many FMU graduates.
Nursing is a versatile profession that encompasses many career options and pathways, and the nursing program at FMU can assist you in receiving one of the best Baccalaureates of Science in Nursing (BSN) or Master of Science in Nursing (MSN) degrees in South Carolina. The BSN is the sought after degree for nurses because of the scientific knowledge explosions in the field of health and current research that demonstrates that BSN nurses improve patient outcomes (Aiken, 2003). We also offer two graduate Master of Science degrees: Family Nurse Practitioner and Nurse Educator, as well as a Post-Masters, three-course, Nurse Educator Certificate. We are eager to tell you about our state-of-the-art nursing programs that are growing every semester. The growth we are experiencing is not only in student population but also in technological resources and innovative curricular design. The nursing faculty at FMU has extensive experience in teaching, and they are all well-versed in active teaching/learning strategies and current nursing practice.
The nursing programs are housed in two beautiful new buildings. The Frank B. Lee Nursing Building on the main campus is fully equipped with a 24-bed skills laboratory, four beautiful classrooms, and conference rooms. The Carter Center for Health Sciences, which is in downtown Florence, is home to our high tech mannequins and our interprofessional simulation center, as well as graduate classrooms and meeting spaces. The Nursing Program offers students excellent clinical sites for practice in area hospitals, out-patient, long-term care, and community facilities. The students, staff, and faculty of the FMU Nursing Program pride ourselves on being an integral and vital part of the larger Pee Dee community.
Besides being able to offer students a stimulating learning environment, the Nursing Programs at FMU have tranquil space for students to study, socialize, and network. Please come visit and experience the energy, caring, and commitment of the students and faculty for yourself. We know you will want to join us in our mission to promote futuristic, quality care to the population of the Pee Dee region and beyond!
Sincerely,
Dr. Ruth Wittmann-Price, PhD, RN, CNE, CNEcl, CHSE, ANEF, FAAN
Founding Dean, School of Health Sciences
Professor of Nursing