December 4, 2019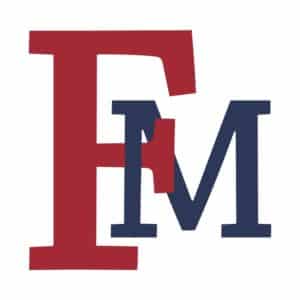 High School Dual Enrollment Coordinator

STATE OF SOUTH CAROLINA
Northeastern Technical
College
1201 Chesterfield Highway Cheraw, SC 29520
INVITES APPLICATIONS FOR THE POSITION OF: High School Dual Enrollment Coordinator
An Equal Opportunity Employer
THE LANGUAGE USED IN THIS DOCUMENT DOES NOT CREATE AN EMPLOYMENT CONTRACT BETWEEN THE EMPLOYEE AND THE AGENCY. THIS DOCUMENT DOES NOT CREATE ANY CONTRACTUAL RIGHTS OR ENTITLEMENTS. THE AGENCY RESERVES THE RIGHT TO REVISE THE CONTENT OF THIS DOCUMENT, IN WHOLE OR IN PART. NO PROMISES OR ASSURANCES, WHETHER WRITTEN OR ORAL, WHICH ARE CONTRARY TO OR INCONSISTENT WITH THE TERMS OF THIS PARAGRAPH CREATE ANY CONTRACT OF EMPLOYMENT.
OPENING DATE: 10/09/19 CLOSING DATE: 01/15/20 11:59 PM
JOB TITLE: High School Dual Enrollment
CLASS CODE: CB65
Coordinator
POSITION NUMBER: 019637 SLOT NUMBER: 0009
STATE SALARY RANGE: AGENCY HIRING RANGE – MIN: $27,527
$27,527.00 – $50,930.00 Annually AGENCY HIRING RANGE – MAX:
LOCATION: Chesterfield County, South Carolina
JOB TYPE: FTE – Full-Time
NORMAL WORK SCHEDULE: Monday – Thursday (8:00 – 5:00) Friday – 8:00 – 1:30
AGENCY SPECIFIC APPLICATION PROCEDURES:
Persons interested in this opportunity, should apply online at https://careers.sc.gov/, and select Northeastern Technical College from the agency listing. Please complete the State application to include current and previous work history and education. A resume may be attached, but not substituted for completing work history and education sections of the application or to determine if an applicant has met the minimum qualifications and additional requirements for the position. Copies of transcripts may be submitted with the employment application, official transcripts are required if hired. Northeastern Technical College provides affirmative action and equal opportunity in employment for all qualified persons regardless of race, color, sex – including the basis of pregnancy, childbirth, or related medical conditions, national origin, age, religion, or disability.
JOB RESPONSIBILITIES:
The High School Dual Enrollment Coordinator- Chesterfield County will assist with the administration of dual enrollment course offerings at local high schools including support for full-time and adjunct faculty, course scheduling, curriculum, resources and personnel to assure clear communications and enrollment functions for high school students, faculty, administrators, staff and others.
MINIMUM AND ADDITIONAL REQUIREMENTS:
Bachelor's degree.
PREFERRED QUALIFICATIONS:
Bachelor's degree with High School District level experience. Experience working with scheduling curriculum, planning & implementation of dual enrollment.
ADDITIONAL COMMENTS:
Must be able to work flexible hours as required by supervisor which include evenings and overnight travel. Driver's License required.
careers.sc.gov Job #96079
1201 Chesterfield Highway HIGH SCHOOL DUAL ENROLLMENT COORDINATOR
Cheraw, SC 29520 MC