Saturday's Schedule
11:00 AM: Tailgating Begins at UC Fields

Catch up with classmates & enjoy great food from a variety of food trucks or bring your own!
*Reservations no longer available for Homecoming.
---
11:00 AM: Patriot Softball vs. West Liberty

Griffin Athletic Complex, FREE admission
---
11:45 AM:  Homecoming Parade
Come join us as the Patriot Parade heads down Heyward and Alumni drives
---
Noon:  Patriot Tennis vs. Barton
Kassab Courts, FREE admission
---
Noon:  Patriot Fest on the UC Lawn

Join the FMU community as we celebrate with a DJ, lunch , children's activities, and more.
---
1:00 PM:  Silent Auction in the UC
Bid on FMU memorabilia & other items while helping FMU Athletics
(ends at halftime of Men's Basketball game)
---
1:30 PM: Patriot Women's Basketball vs. Flagler College
Smith UC Gym, FREE admission
FMU Athletic Hall of Fame Installation following the women's basketball game
---
2:00 PM: Patriot Baseball vs. USC Aiken
Sparrow Stadium, FREE admission
---
3:00 PM: Patriot Softball vs. Queens

Griffin Athletic Complex, FREE admission
---
3:30 PM: Patriot Men's Basketball vs. Flagler College
Smith UC Gym, FREE admission
---
7:30 PM:  Second City Comedy Tour
FMU Performing Arts Center in Downtown Florence
#FMUhomecoming2019 Social


This error message is only visible to WordPress admins
Warning: The account for needs to be reconnected.
Due to Instagram platform changes on March 2, 2020, this Instagram account needs to be reconnected to allow the feed to continue updating. Reconnect on plugin Settings page
MAJORS AND COURSES OF STUDY
Life at FMU
Residence Life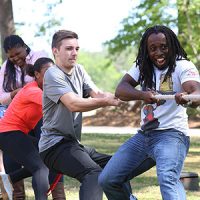 Student Activities are a fundamental part of the mission of the division of student affairs and the overall University mission. The student activities office is responsible for creating a positive campus environment that enhances campus life, by providing opportunities for involvement, recreation, and personal growth and development.
Organizations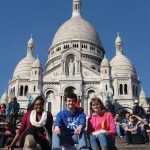 Life on the FMU campus offers students the opportunity to be fully immersed in the college experience. Some special interest organizations on campus include: Adelante, American Chemical Society, Baptist Collegiate Ministries, Beta Gamma Sigma, Business Honor Society, Campus Crusade for Christ, Campus Outreach, Catholic Campus Ministry, College Democrats, College Republicans, Circle-K International, Dimensions of Diversity Dance Team, Fellowship of Christian Athletes, First Fellowship, FMU Student Alumni Association, Six Greek Fraternities Seven Greek Sororities, GLBTS Alliance, Habitat for Humanity, Kingdom Builders, Lions Club, Military Veterans Student Association and the YGB Choir.
Athletics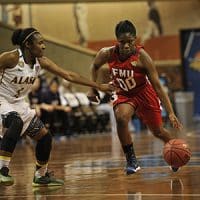 Intercollegiate athletics is a big part of campus life at FMU. We are home to 14 NCAA teams in 9 sports and we've got a long history of athletic success.
International Travel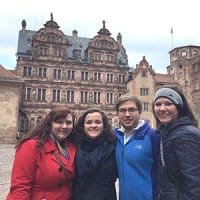 The International Experience at FMU FMU offers Study Abroad Experiences in eight countries, Australia, Canada, Ecuador, England, France, Germany, Ireland and Japan.
NEWS FROM FMU
Dr. Erica James, assistant professor of Psychology at Francis Marion University, received the AAFSC's Diversity Award at the organization's annual 19th annual gala Thursday night on campus.
University Place Gallery, Francis Marion University's newest gallery in downtown Florence, will host its newest exhibition beginning on March 10 with the 2020 FMU Juried Student Art Exhibition.