March 7, 2023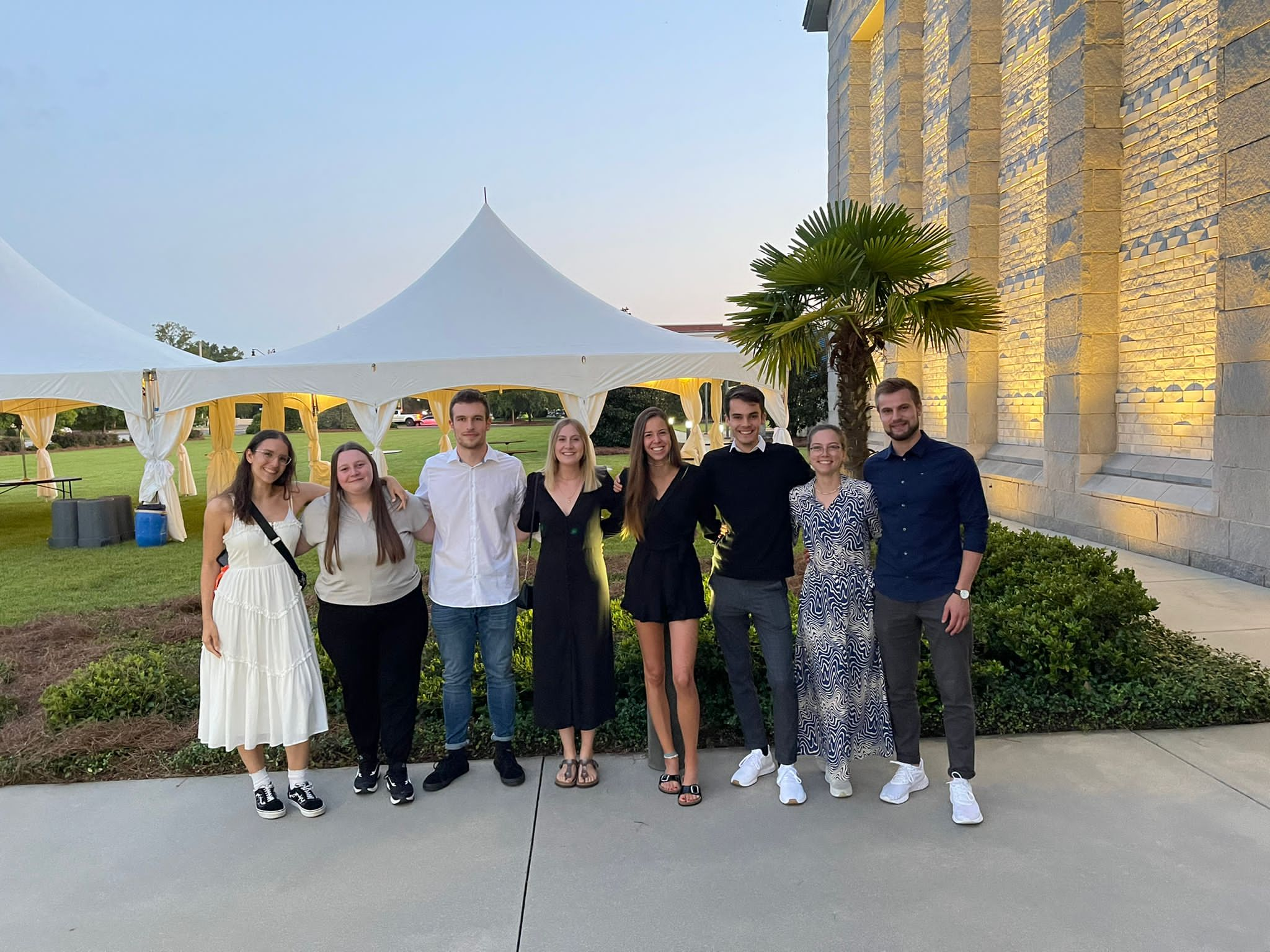 International Exchange Student Reflections – Fall 2022
FMU's International Programs does not only send current students abroad, but they also host students from all over the world for a semester or a year to study and live on campus as part of a fully immersive experience of American life.
With the largest group in several years, the Fall 2022 term welcomed 10 exchange students from Germany and the United Kingdom.. The students  represented five of FMU's twelve exchange partner universities and eight areas of study. All of the students  jumped right into campus life and participated in many FMU events.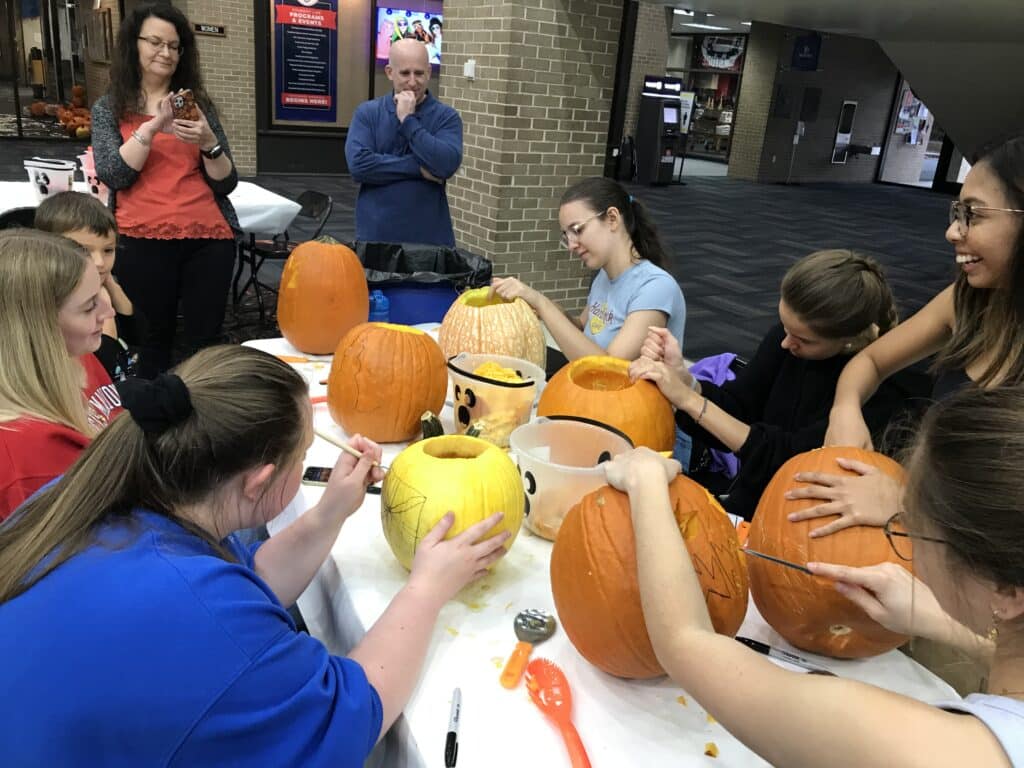 "The whole stay is an enrichment of my personal growth, marked by wonderful acquaintances, friendships and experiences. FMU is such a beautiful, small and manageable community where I quickly felt welcomed and it now feels like home to me," said Lara Krotwaart from the University of Koblenz-Landau, Germany.
"And what I personally also loved was going for walks on our beautiful campus and working out in the gym!" added Annika Schuler, also from the University of Koblenz-Landau, Germany.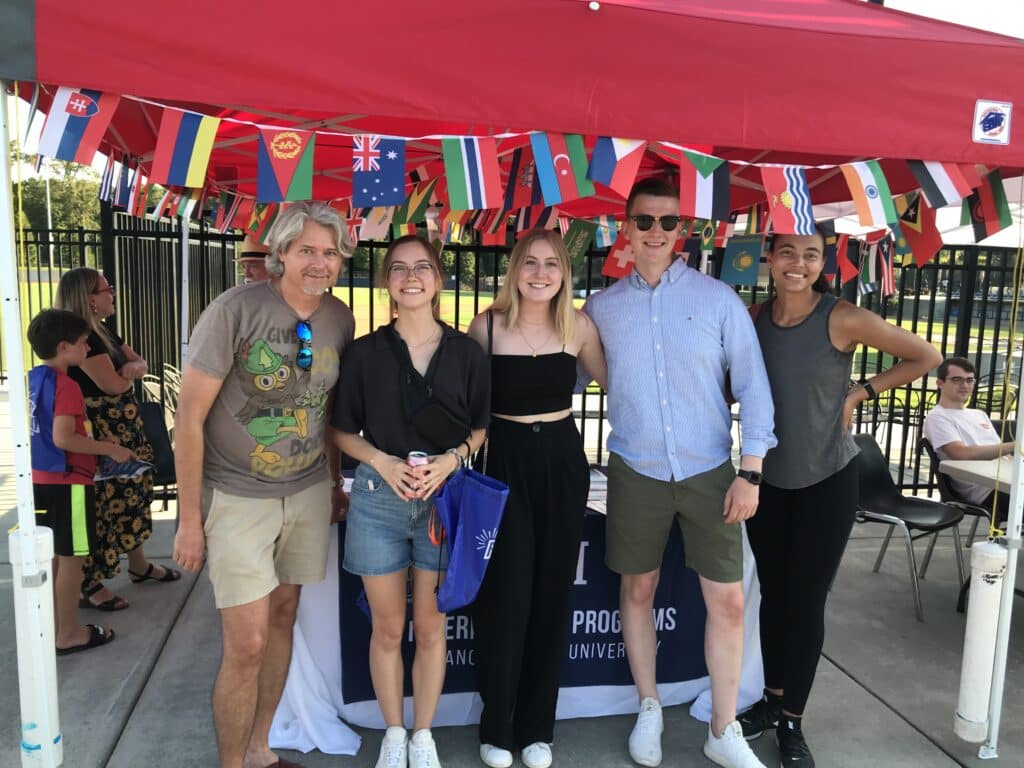 "To me, it means a lot. First of all, I am very thankful to have had the opportunity to travel to the US to study for one semester. As a student of the English language, this has many benefits to me, from the language to the cultural experiences! A semester abroad is something I would definitely recommend to everyone, since you learn a lot about other countries, cultures, but mostly, about yourself! FMU, in particular, is a very quiet campus, very green, with a lot of nature, which is something I personally enjoy" – Madlen Kolb, University of Koblenz-Landau, Germany. (Pictured above with Dr. Shawn Miller, Annika Schuler, Christian Eckoff, and Annalena Griffin at First Friday)
The students also enjoyed trips to local beaches, events, and of course BBQ – because no trip to South Carolina would be complete without a stop at Scott's BBQ in Hemingway!
"I chose to attend FMU because I study criminology and Francis Marion was one of the universities which had this course. When I first arrived, I thought that they were driving on the wrong side! I found classes very interesting even if the workload is heavy sometimes and cultural shocks happen. It was very hot in August. The food is good in Florence, I would recommend Cookout and Chick-fil-a" shared Chloe Marlow from DeMontfort University in the UK.
The students' immersive experience was not limited to just the Pee Dee. Exchange students participated on trips to Charleston as part of International Program's course, The Southern Cultural Experience (INTS 299), FMU Honors fall trip to New York City, and personal side trips to Florida, Louisiana, and Washington D.C. (Annika and Lara below in Florida and New York).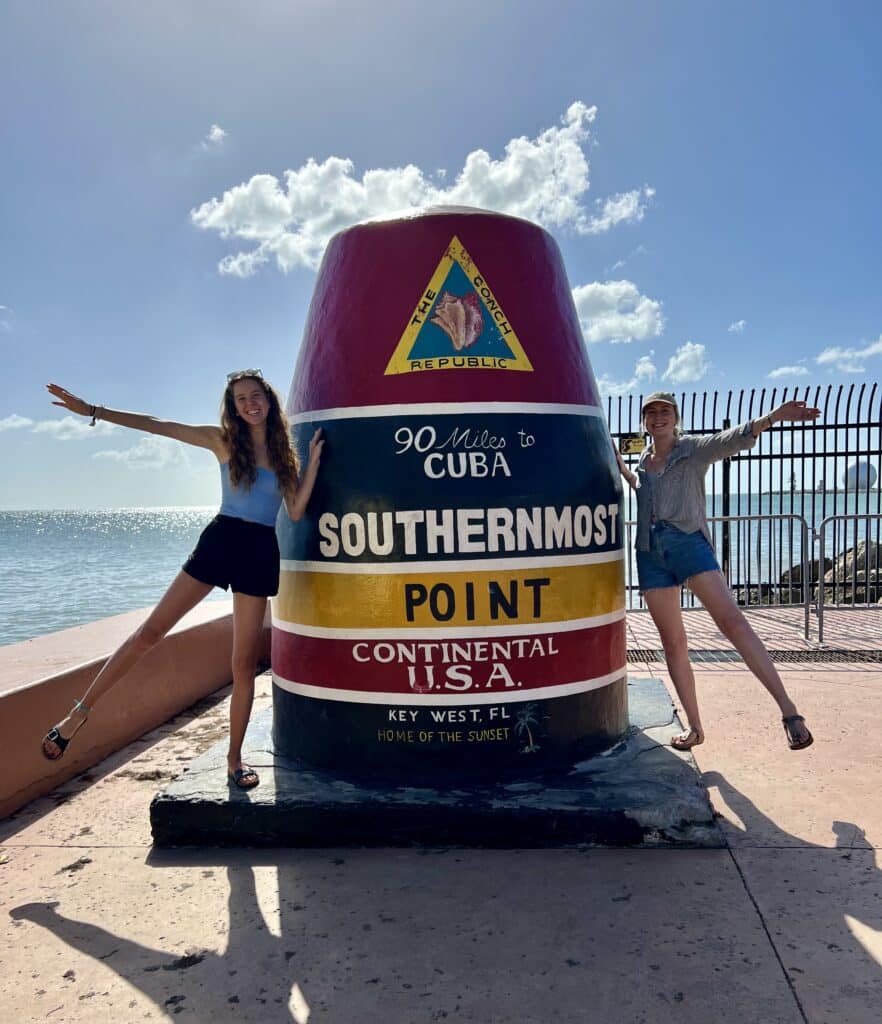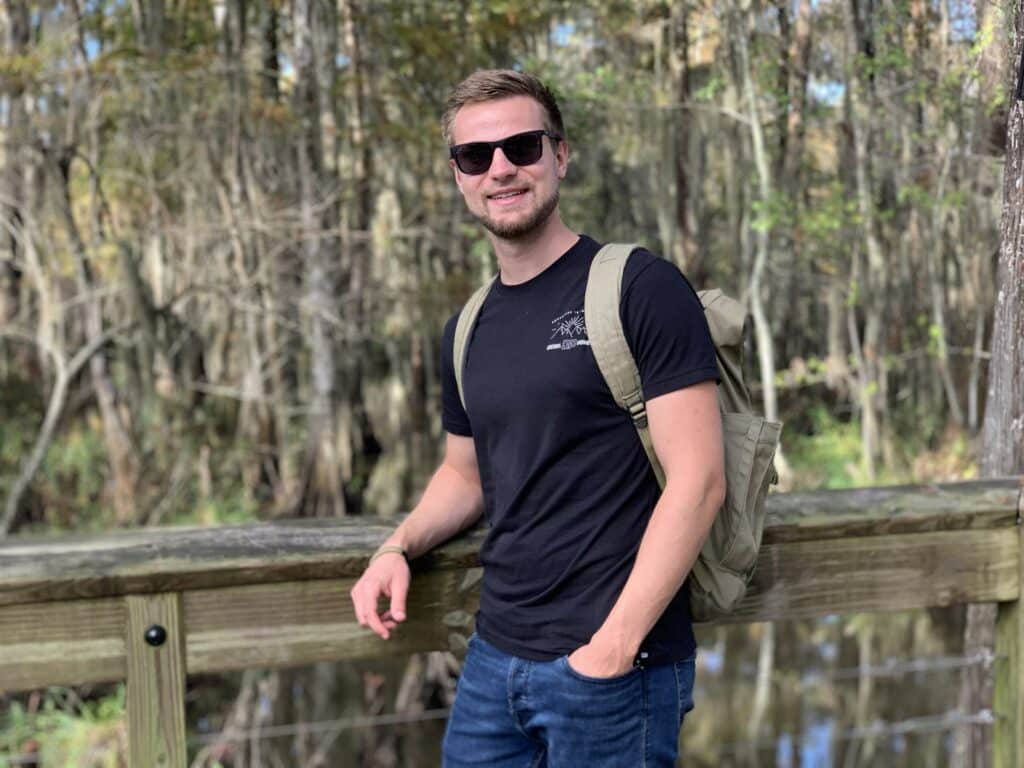 "I especially enjoyed the various trips I took with the other exchange students. For example, I was thrilled by the endless possibilities that the city of New York has to offer, but also the versatility of New Orleans. What I liked most about life on campus were the sports facilities and the competitions between the teams of the different universities. Even though you come from a different country, you still root for the teams from Francis Marion University," expressed Markus Diegel, Schmalkalden University, Germany. ( Pictured above in Louisiana )
"My exchange experience at FMU was (still is) very special to me! I've always wanted to experience the typical American college life on campus, the dorm life and all the sports events and I really enjoyed all of that! Our campus is really beautiful and Florence is a good starting point to explore other places in the south of the USA! I also loved to connect with all the other exchange students and their roommates and to plan trips with them" said Annika.
Overall the experience was life changing and left everyone with deep friendships and treasured memories. International Programs will begin receiving nominations for Fall 2023 from its partner universities in January with hopes of being able to welcome even more exchange students than before.
More information about outgoing and incoming exchange at FMU can be found at the International Programs webpage or by contacting Dr. J. Mark Blackwell, Director, or Melissa Dungan, M.S., Assistant Coordinator.