De Montfort University, in Leicester, England, was established in 1992 through the merger of Leicester College of Technology and Leicester College of Art. It now has two campuses serving over 20,000 students. Having been occupied for over 2,000 years, first by the Celts, then by the Romans, Leicester is one of the oldest cities in England and has a population of 300,000, and many museums and parklands.
You can find more information at www.dmu.ac.uk
Transfer Courses: a wide variety in arts, film studies and humanities.
Semesters: Fall only; students should plan to arrive in mid-September and return shortly before Christmas.
Application deadline: March 1
Language of Instruction: English
Housing/Meals: De Montfort offers international students apartment living options, all of which are operated independently of the university and all of which can be applied for online. Prices range from £80 to £145 per week. Students will be responsible for arranging for their own meal plans.
Visa: none is required for students spending one semester (less than 6 months) at DMU. Students wishing to spend more than six months in the UK will need to apply for a student visa. See https://www.gov.uk/apply-uk-visa for information about the UK visa process.
Applying to De Montfort University
After you have been accepted to the FMU exchange program, you will be required to complete the following:
An application to DMU by March 1
Selection of modules (or courses) and alternates
Letter of Recommendation
Transcript of current grades
Two passport photos
Your FMU Liaison, Dr. Blackwell, will assist you with the application process and mail your documents to DMU. Once you've received your acceptance packet you will apply for housing.
An Orientation Meeting will be held for all students traveling abroad shortly before departure.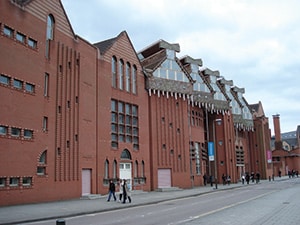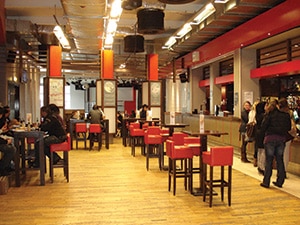 FMU Liason:
Dr. J. Mark Blackwell
Assoc. Professor of Philosophy & Religion
FH 154 | 843-661-1657 | jblackwell@fmarion.edu