Much like FMU, the University of Northern British Columbia was created in response to a regional demand for excellent undergraduate education. Founded in 1994, it is already among the top three Canadian undergraduate research universities. UNBC has about 4000 students; its campus is in Prince George, a town of about 80,000 surrounded by rugged mountains, lakes, and forests.
For more information go to www.unbc.ca
Transfer Courses: An array of courses in literature, linguistics, cultural studies and teaching English as a foreign language; some courses in the social sciences and arts departments; special German as a foreign language (GFL) and German culture classes for exchange students.
Semester: Fall and Spring
Application deadline: October 1 (Spring); March 1 (Fall)
Language of Instruction: English
Housing/Meals: Students have the option of staying in the UNBC Residences. Prices range from about $2100 per semester for a room in a four-bedroom suite to $2400 for a room in a two-bedroom suite. A deposit of $400 and a $25 non-refundable application fee is required. Students will be responsible for arranging their own meal plans.
VISA: Students staying longer than six months will need a Canadian Study Permit (about $125). American Students can apply for the Study Permit at the first port of entry. Depending on citizenship, students may also require a Resident Visa to enter Canada.
Applying to UNBC
After you have been accepted to the FMU exchange program you will be required to submit:
A completed UNBC application form by May 15 (for fall) or October 15 (for spring)
An application for study permit, if required.
Your FMU Liaison, Dr. Smith, will assist you with the application process and mail your documents to UNBC. Once you've received your acceptance packet you will apply for housing.
An Orientation Meeting will be held for all students traveling abroad shortly before departure.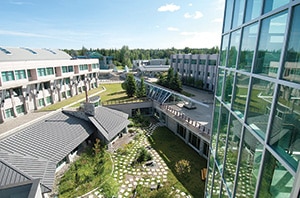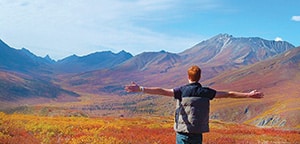 FMU Liason:
Dr. J. Mark Blackwell
Assoc. Professor of Philosophy & Religion
FH 154 | 843-661-1657 | jblackwell@fmarion.edu