June 26, 2019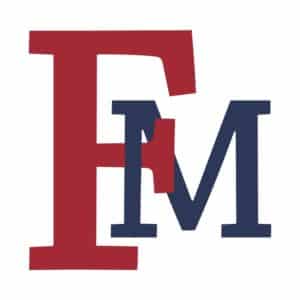 Administrative Assistant – Nursing Department (19-74)
Francis Marion University invites applications for the position of Administrative Assistant for the Nursing Department.
The Administrative Assistant, under limited supervision of the Department Chair, will perform a variety of advanced secretarial, clerical, and administrative duties. The candidate will be responsible primarily for undergraduate student nursing clinical learning experience scheduling and graduate nursing student admission processes. The successful candidate must have general office skills and excellent communication skills (both written and oral). Need to be organized, self-motivated, confident, able to work under stress, and flexible in fluid situations.
Duties/characteristics include but are not limited to:
Ability to communicate in person and on the telephone with faculty, staff, students, practice partners, and the public.
Perform general registration, advising, catalog, and curriculum changes in the administrative computer system (Colleague UI).
Collect, enter, and analyze data for the department.
Demonstrate discretion and discernment with sensitive information abiding by FERPA and HIPAA standards.
Help schedule and coordinate departmental meetings, elections, and committees.
Record minutes at committee meetings as needed.
Maintain and service departmental office equipment in common areas.
Aid in integrating/acclimating new and adjunct faculty to departmental procedures.
Assist with the scheduling and logistics of departmental events.
Schedule undergraduate clinical learning experiences in coordination with faculty and Department Chair.
Maintain student electronic files up to date including clinical learning experience documentation.
Maintain data base of graduate nursing students and report accurate enrollment numbers.
Maintain responsibility for the HS webpages.
Helps to prepare and distribute promotional materials, orientation packages, and plans of study.
Monitor student compliance with clinical requirements
Perform various other managerial tasks as needed.
State Requirements: A high school diploma. Related clerical experience may be substituted for a high school diploma.
FMU Preferred Requirements: A Bachelor's Degree. Advanced office and computer skills. Experience with internet-based research. Proficiency with Microsoft Office and Excel software programs. Previous experience with Ellucian Colleague software system a definite plus.
Normal working hours: 8:30am to 5:00pm (Monday-Friday). May need to be present for alternative hours for departmental events. Summer hours will vary.
State Classification: Administrative Specialist II (AA50)
Band/Level: 3/1
Salary: $23,697
Materials Needed:
1) Letter of Interest (Referencing position number 19-74);
2) The names, addresses, and telephone numbers of three references;
3) Current resume;
4) Copies of all transcripts (official transcripts will be required of the successful candidate if a degree is held);
5) Completed FMU Staff Application.
To obtain the FMU Staff Application, please click here.
Send Application Packet to: Dr. Charlene Wages, Vice President for Administration, Francis Marion University, PO Box 100547, Florence, SC 29502-0547 or FAX to (843) 661-1202.
Screening of applications will begin immediately and will continue until the position is filled.
Minorities and Women are strongly encouraged to apply.
An Affirmative Action/Equal Opportunity Institution