September 17, 2021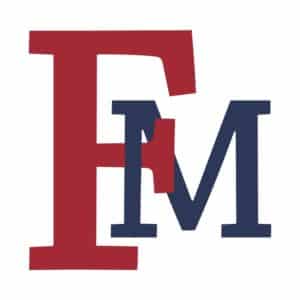 Assistant Professor of Biology – Water Quality (21-103)
Francis Marion University and the Biology Department invite applications for a tenure-track position in biology to support new programs in environmental science and studies.  The successful candidate will have a strong commitment to undergraduate teaching in a liberal arts setting. We are seeking someone with a strong background in water quality, water resource management and/or freshwater ecosystem ecology.
Responsibilities include:
Teaching introduction to environmental science and classes in environmental chemistry and develop water quality/management;
Perform scholarly activities and maintain an active research program that involves undergraduate researchers;
Assist to develop a Water Quality Lab at our brand new Freshwater Ecology Center;
Participate in faculty governance by serving on department/university committees;
Provide academic advising for students;
Conduct additional professional services as needed by the department.
This position is a standard nine-month, tenure-track academic contract (August-May). FMU provides generous funding for travel, research, and summer research stipends on a competitive basis.
To learn more about Francis Marion University's Department of Biology, please visit: http://www.fmarion.edu/biology/. Position specific questions may be directed to the Department Chair, Vernon Bauer ([email protected]).
Francis Marion University is a state-assisted, regional, liberal arts university serving approximately 4,200 students in Florence, SC: a growing city with a vibrant culture. The campus is within easy driving distance of the state capitol Columbia, as well as other areas of interest including Myrtle Beach, Charleston, Charlotte, Asheville, and Savannah.
FMU Requirements: Earned doctorate in biology, chemistry, geology, environmental sciences, watershed management, or related disciplines from an accredited institution.  ABD candidates will be considered but must have completed their Ph.D. by the start of the 2022 academic year.
Application Instructions:
Review of applications will begin on 11/1/21 and will continue until the position is filled.
Start date: August 16, 2022
The following application materials are required:
Letter of Interest (Referencing Position Number 21-103);
Curriculum vitae;
Teaching Statement expressing teaching experience and philosophy;
Research Statement describing research interests and long-term research objectives;
Copies of all transcripts (official transcripts will be required of the successful candidate);
Names and contact information for at least three references; and
FMU Faculty Application.
To obtain the FMU Faculty Application, please click here.
Send Application Packet to: Dr. Charlene Wages, Vice President for Administration and Planning, Francis Marion University, PO Box 100547, Florence, SC 29502-0547; email to [email protected]; or FAX to (843) 661-1202.
Francis Marion University has been recognized for its excellence in education by several national ranking agencies. US News and World Report named FMU as one of its top regional universities in the south for more than a decade. FMU was named as "The Chronicle's Great Colleges to Work For" 2013-2021.
As Francis Marion University has continued to be recognized for its diverse student body, it especially welcomes applicants who can affirm and enhance its mission and encourages applications by women and minorities
An Affirmative Action/Equal Opportunity Institution