March 22, 2019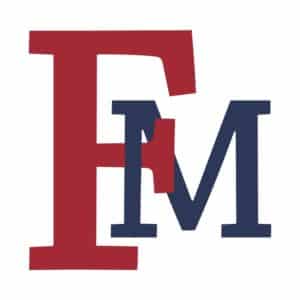 Assistant Professor of Management Information Systems (19-37)
Francis Marion University invites applications for a tenure-track, Assistant Professor of Management Information Systems. Effective classroom performance and an ability to publish in field desired. An interest in systems analysis and design, visual basic, e-commerce, telecommunications management, and database applications is desirable. Teaching areas will be in Business Systems Analysis and Design, Visual Basic, Business Statistics, Business Data Communications, Business Decision Support Systems, Database Management and E-Commerce. Successful candidate will have a doctorate in Management Information Systems from an AACSB accredited university desired but ABD candidate with a definite completion date and scholarly growth potential will be considered. Francis Marion University is AACSB accredited at the undergraduate and MBA level.
To learn more about Francis Marion University's School of Business please visit: http://www.fmarion.edu/business/
Francis Marion University has been recognized for its excellence in education by several national ranking agencies. US News and World Report named FMU as one of its top regional universities in the south for more than a decade. FMU was named as 'The Chronicle's Great Colleges to Work For' 2013-2017.
Francis Marion University is a state-assisted, regional, liberal arts university which also has three professional schools; the School of Business, School of Education, and School of Health Sciences. The University also offers graduate programs in Business, Education, Psychology, Nursing, Physician Assistant Studies, Speech-Language Pathology and a Doctorate of Nursing Practice. FMU provides support for research, conference travel, and summer research stipends on a competitive basis.
Francis Marion University is located in Florence, South Carolina; a growing city with a vibrant arts culture. The campus is within easy driving distance of the state capital Columbia, and other areas of interest, including: Myrtle Beach, Charleston; Hilton Head; Greenville-Spartanburg; Atlanta, Georgia; Savannah, Georgia; and Charlotte, North Carolina.
Salary will commensurate with qualifications and is AACSB competitive.
Start Date: January 2020 or August 2020
Materials Needed:
1) Letter of Interest (Referencing Position Number 19-37);
2) Copies of all transcripts (official transcripts will be required of the successful candidate);
3) Curriculum vitae;
4) The names, addresses, and telephone numbers of three references; and
5) FMU Faculty Application.
To obtain the FMU Faculty Application, please click here
Send Application Packet to: Dr. Charlene Wages, Vice President for Administration, Francis Marion University, PO Box 100547, Florence, SC 29502-0547 or FAX to (843) 661-1202.
Review of applications will begin immediately and will continue until the position is filled.
As Francis Marion University has continued to be recognized for its diverse student body, it especially welcomes applicants who can affirm and enhance its mission and encourages applications by women and minorities
An Affirmative Action/Equal Opportunity Institution