January 9, 2020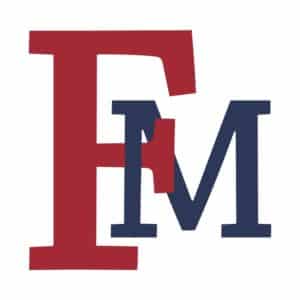 Assistant Professor of Psychology (20-20)
Francis Marion University and the Department of Psychology invite applications for a tenure-track, Assistant Professor of Clinical/Counseling Psychology.
The Department of Psychology is interested in continuing the excellence of its Master of Science in Clinical Psychology program, which is accredited by the Masters in Psychology and Counseling Accreditation Council (MPCAC) and trains Licensed Professional Counselors (LPCs) to work in a variety of settings. Thus, the faculty member will teach a combination of undergraduate courses and graduate courses based on the faculty member's specific area of specialization. While the area of research is open, the faculty member will be expected to establish and maintain a program of meaningful interdisciplinary research that is engaging to and inclusive of both undergraduate and graduate students. The clinical psychology faculty member should expect to play an active role in training, supervising, and supporting graduate students.
Minimum requirements include a doctorate in clinical or counseling psychology (licensed or license-eligible preferred) from a program accredited by the American Psychological Association (APA). The Department of Psychology (comprised of 10 full-time faculty) has approximately 300 undergraduate majors; in addition to approximately 75 graduate students within three accredited/approved programs: Clinical/Counseling, School Psychology, and Applied Behavior Analysis.
We offer an energetic, congenial faculty and a collaborative work environment. Generous internal funding, opportunities for research and professional development, competitive summer research stipends, and well-established community partnerships make FMU a great place to work. Also offered are excellent clinical and research facilities at the Center for the Child and the Health Sciences Complex.
Francis Marion University (FMU) is a state-supported regional university with a strong emphasis on the liberal arts. Located in sunny Florence, SC, a growing city with a vibrant arts culture, FMU is within easy driving distance of the state capital, Columbia, Myrtle Beach, and Charleston. FMU is consistently rated in the best colleges to work for by The Chronicle of Higher Education with an emphasis on a strong faculty governance.
Position to begin: August 16, 2020
Materials Needed:
1) Letter of Interest (Referencing Position Number 20-20), outlining teaching and research interests;
2) Curriculum vitae, to include a listing of courses taken in graduate program;
3) Copies of all college transcripts (official transcripts will be required only of the successful candidate).
4) Statement of teaching philosophy;
5) Three letters of reference; and
6) FMU Faculty Application.
To obtain an FMU faculty application please click here.
Send or e-mail completed Application Packet to: Dr. Charlene Wages, Vice President for Administration and Planning, Francis Marion University, PO Box 100547, Florence, SC 29502-0547.
Review of applications will begin immediately and will continue until the position is filled.
As Francis Marion University has continued to be recognized for its diverse student body, it especially welcomes applicants who can affirm and enhance its mission and encourages applications by women and minorities.
An Affirmative Action/Equal Opportunity Institution