October 5, 2020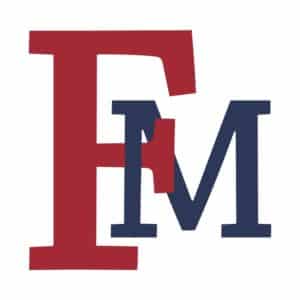 Assistant Professor of Psychology – Clinical Psychology (21-02)
The Psychology Department at Francis Marion University invite applications for a tenure-track Assistant Professor of Clinical Psychology. The successful candidate will be expected to teach graduate courses for the Master of Science in Applied Psychology Clinical/Counseling Option in addition to teaching undergraduate courses. The successful candidate will also be expected to involve undergraduate and graduate students in the candidate's research as well as to provide clinical supervision for graduate students. Additional responsibilities may include coordinating practicum and internship placements for graduate students. There is also a rich opportunity to augment the departmental mission of serving the underserved Pee Dee region through research, direct provision of therapy or assessment services, and community outreach.
Applicants must have earned a PhD or PsyD from an APA accredited doctoral program in Clinical Psychology by August 2021. Applicants should also be licensed or eligible to obtain licensure as a psychologist in South Carolina.
Francis Marion University (FMU) is a state-supported regional university with a strong emphasis on the liberal arts and health sciences. With a congenial and collaborative faculty, FMU offers generous internal funding opportunities for research and professional development. Located in sunny Florence, SC, a charming community with a vibrant arts culture, FMU is within driving distance of the state capital of Columbia as well as beautiful coast lands in Myrtle Beach and Charleston. FMU is consistently rated as a Great College to Work For by The Chronicle of Higher Education.
Review of applications will begin on November 1, 2020 and will continue until the position is filled.
Position to begin: August 2021
Materials Needed
Prepare a single PDF file containing:
1) Letter of Interest (Referencing Position Number 21-02), outlining teaching and research interests
2) Curriculum vitae
3) Copies of graduate transcripts (official transcripts will be required of the successful candidate)
4) Three letters of recommendation
5) FMU Faculty Application.
To access the FMU Faculty Application, please click here.
Please email application materials to Dr. Crystal Hill-Chapman at;   HRApplicant@fmarion.edu
Women and applicants of minority ethnicity are strongly encouraged to apply.
An Affirmative Action/Equal Opportunity Institution