November 10, 2021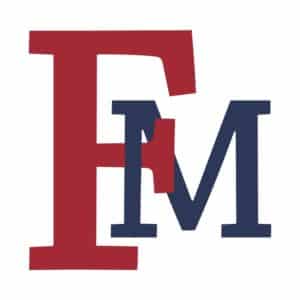 Athletic Marketing and Promotion Intern (22-12)
Francis Marion University and the Department of Athletics invite applications for a Marketing and Promotion Intern. Weekend and night work will be required. This position will be based on a specific hour and wage structure.
Major Responsibilities: This position is an integral part of the facilities operations staff, assisting with all operations for all home athletic events. This opportunity will afford hands-on experience as well as in-depth knowledge of the administration functions of personnel in an intercollegiate athletic program. The intern will be exposed to all aspects of an NCAA Division II athletic program, and assist with Marketing and Promoting the Athletic Department and individual sports, graphic design of promotional materials, in-game promotional events, social media, fundraising, and game management.
Francis Marion, a state-supported comprehensive university with an enrollment of approximately 4,000 students, sponsors 14 intercollegiate sports, 13 of which compete in the NCAA Division II Peach Belt Conference and one of which competes as an NCAA Division I independent. Florence, S.C., is located in northeastern South Carolina at the intersection of Interstate Highways 95 and 20. It is 80 miles from the state capital, Columbia, and 60 miles from Myrtle Beach. Historical Charleston is 120 miles away.
FM Requirements: Strong communication (written and verbal) and interpersonal skills are required. A working knowledge of athletic administration, game management, social media and college sports is also expected. A working knowledge of Photoshop is also desired.
Materials Needed:
1) Letter of Interest (Referencing Position Number 22-12)
2) Application copies of transcripts for any collegiate coursework (official transcripts will be required of the successful candidate);
3) Resume;
4) The names, addresses, and telephone numbers of three references; and
5) A completed FM application.
To obtain the FM Application please click here.
Send Application Packet to: Dr. Charlene Wages, Vice President for Administration, PO Box 100547, Florence, SC 29502-0547 or FAX to (843) 661-1202.
Review of applications will begin immediately and will continue until the position is filled.
As Francis Marion University has continued to be recognized for its diverse student body, it especially welcomes applicants who can affirm and enhance its mission.
An Affirmative Action/Equal Opportunity Institution
Applicants honorably discharged from a branch of the United States Armed Forces, who meet the minimum training and experience requirements, are given employment preference by all State agencies and higher education institutions in SC – Section 1-1-550 SC Statue