September 22, 2020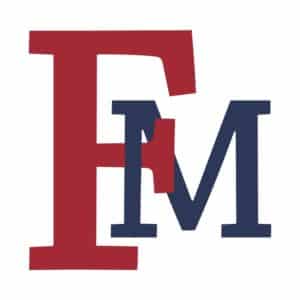 Director of Admissions (20-43)
Francis Marion University invites applications for a Director of Admissions who plans and directs the functions of the Office of Admissions, and reports to the Vice President for Enrollment Management in administering the functions of the Admissions Office.  The Director is responsible for the recruiting of new freshmen, transfer students, and assists graduate programs in their recruitment efforts.
FMU Preferred Requirements: Master's Degree strongly preferred with at least five years of progressively responsible collegiate Admissions experience; demonstrate qualities of leadership and team building; possess excellent organizational skills; have an understanding of admissions principles and effective marketing strategies; demonstrate a record of successful recruitment efforts; and have the ability to use data and technology to target recruitment efforts.  Must have excellent verbal, written, and organizational skills.  Must have the ability to travel extensively and work a flexible schedule.
Francis Marion University has been recognized for its excellence in education by several national ranking agencies. US News and World Report named FMU as one of its top regional universities in the south for more than a decade. FMU was named as 'The Chronicle's Great Colleges to Work For' Honor Roll List for the past eight years.
Francis Marion University is a state-assisted, regional, liberal arts university, which also has three professional schools; the School of Business, School of Education, and School of Health Sciences.  The University also offers Masters-level graduate programs in Business, Education, Psychology, Nursing, Physician Assistant Studies, Speech-Language Pathology and a Doctorate of Nursing Practice.  FMU provides support for research, conference travel, and summer research stipends on a competitive basis. Francis Marion University is located in Florence, South Carolina; a growing city with a vibrant arts culture and business community. The campus is within easy driving distance of the state capital Columbia, and other areas of interest, including: Myrtle Beach, Charleston; Hilton Head; Greenville-Spartanburg; Atlanta, Georgia; Savannah, Georgia; and Charlotte, North Carolina.
State Classification:    Academic Program Director (UE03)
Review of applications will begin immediately and will continue until the position is filled.
Salary:     Salary dependent upon qualifications and experience.
Normal Working Hours:   8:30 A.M. to 5:00 P. M. (Monday – Friday).   Summer hours may vary.
Material needed for a complete application:
1) Letter of Interest (referencing position number 20-43);
2) Resume;
3) Copies of all transcripts (official transcripts will be required of the successful candidate);
4) The names, addresses, and telephone numbers of three references; and
5) FMU application.
To obtain the FMU Staff Application, please click here.    
Send Application Packet to:  Dr. Charlene Wages, Vice President for Administration and Planning, Francis Marion University, PO Box 100547, Florence, SC 29502-0547 or FAX to (843) 661-1202.
Minorities and Women are strongly encouraged to apply.
An Affirmative Action/Equal Opportunity Institution